Nerazzurri Midfielder Hakan Calhanoglu: "Inter Is Like A Family, The Coach Has To Be Protected"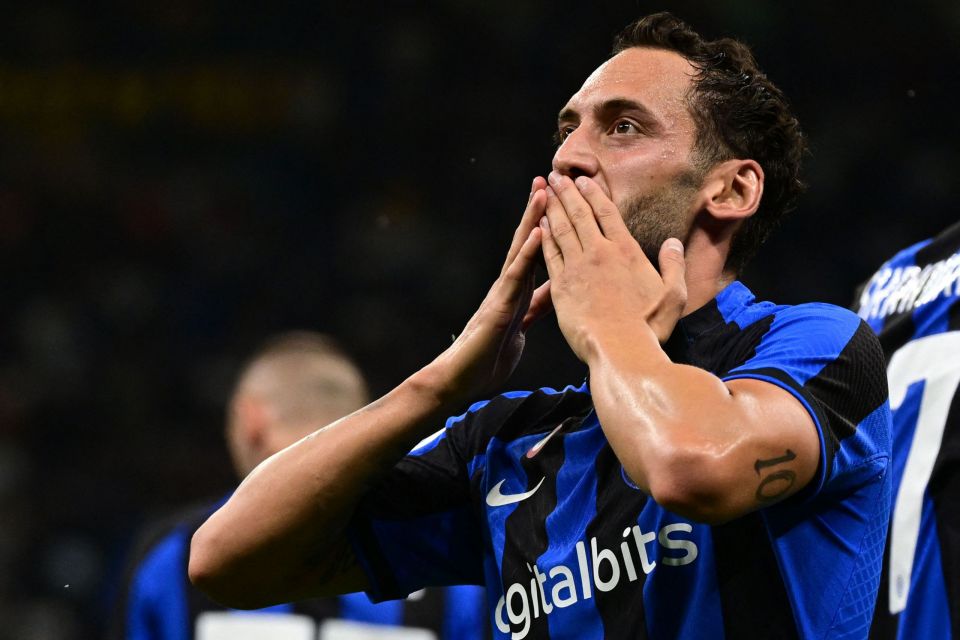 Inter midfielder Hakan Calhanoglu feels that the squad are a close-knit group like a family and that they always support their coach Simone Inzaghi.
Speaking to Italian broadcaster SportMediaset after yesterday's win over Barcelona, the 28-year-old stressed the close bond and the need to protect the coach.
There had been some rumours floating around about the cohesion in Inter's dressing room over the past few weeks, albeit never really anything more than vague gossip.
The kind of poor form in which the Nerazzurri have started the season tends to invite speculation of this nature, as well as about the future of the coach.
However, for Calhanoglu's part, he feels that Inzaghi has always had the support of the squad.
The Turkish international emphasized the closeness within the team and the fact that everyone is focused on supporting each other as well as the coach.
"Inter is like a family and we have to protect the coach," the midfielder said.
Of yesterday's performance to beat Barcelona, he said that "We wanted to send a big message, we were like lions on the pitch."
"It was not a good period for us, but now we have to keep going like this."