Italian Mental Coach Stefano Tirelli: "Inter's De Vrij Feels The Need To Respond To Criticism"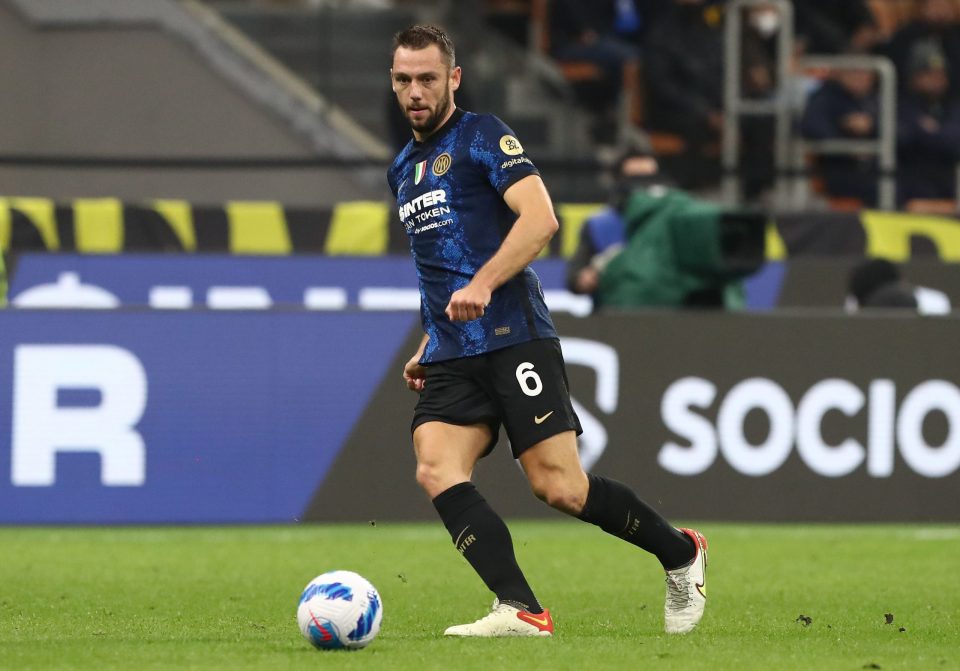 Italian sports mentality coach Stefano Tirelli has said that Inter defender Stefan de Vrij feels the need to respond to criticism, according to a report in the Italian print media today. 
Speaking during an interview with Tuttosport, Stefano Tirelli analysed some of the trends that he has spotted behind Inter's recent poor form and the win over Barcelona.
The Nerazzurri beat the Spanish side 1-0 on Tuesday in the Champions League group stage and many players put in improved performances compared to recent weeks.
He explained that situations like that match cause people to give their best as they have little to no choice.
"Situations in which one is forced to bring out one's talents push us to give our best," Tirelli said.
"For many players the time had come to prove their professionalism and attachment to the shirt."
One player that he chose to focus on was Dutch defender Stefan de Vrij who has come in for a lot of criticism in recent weeks.
Stefano Tirelli feels that he has a determination to prove those people wrong, saying: "I think players like De Vrij needed to prove that they had not become what they were made out to be.
"His performance was a bit of an emblem for Inter: he was among the best.
"Then it should not be underestimated that many players read what is said about them, for example the report cards.
"So there also comes out an instinctive desire to re-evaluate their esteem and to want to prove their worth."