Spanish Media Annoyed By Inter Defender Alessandro Bastoni's Instagram Post After Barcelona Clash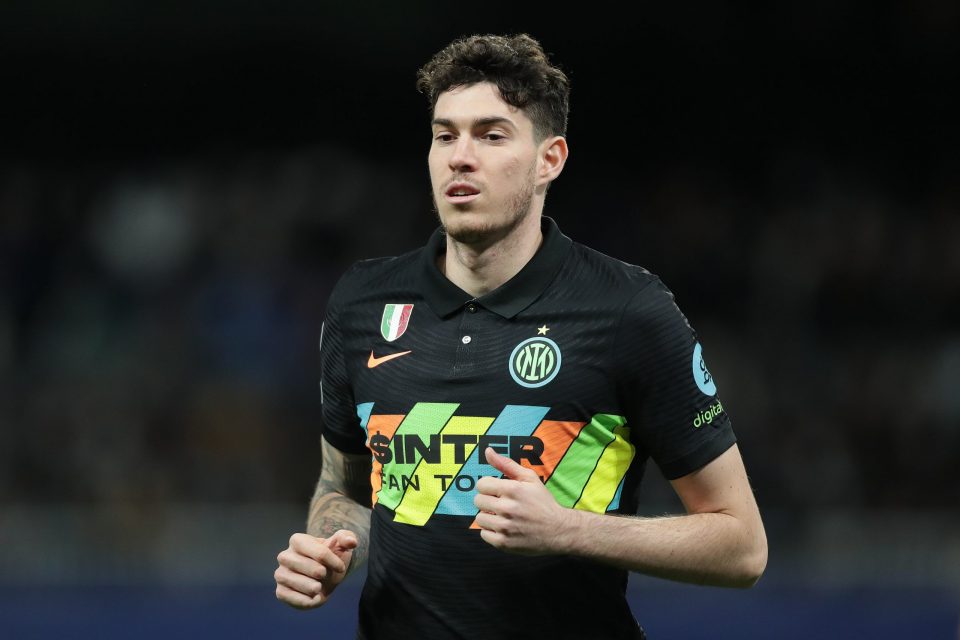 Corners of the Spanish media have stressed their annoyance at Alessandro Bastoni's recent Instagram post featuring Barcelona midfielder Gavi, according to a report in the Italian media.
As has been reported by FCInter1908, a lot of people in Spain were not impressed by the picture that Alessandro Bastoni chose to post on Instagram from Tuesday's game.
The picture in question shows the Italian defender running with the ball whilst he has a hold of Gavi's shirt.
Gavi looks as if he is being dragged across the pitch by Alessandro Bastoni with a pained expression on his face.
Gavi is known to have a temper on the pitch as he plays the game passionately and it seems that he may have got on the wrong side of Alessandro Bastoni.
The post caused a lot of anger in Sport newspaper in Spain, with one writer sending a coded message suggesting that it will come back to haunt the Inter man.
"Bastoni must have returned to the locker room annoyed because the first thing that came to his mind to post was a provocation to Gavi and to all the fans when, by the way, Inter are mathematically not sure of qualification.
"As the great Manolo Preciado used to say: 'When you spit, it always falls on you', and with the return match to be played, we will see if this maxim will also come true with Bastoni."