Ex-Inter striker Diego Milito: "Great Players In Italy Like Inter's Lautaro Martinez"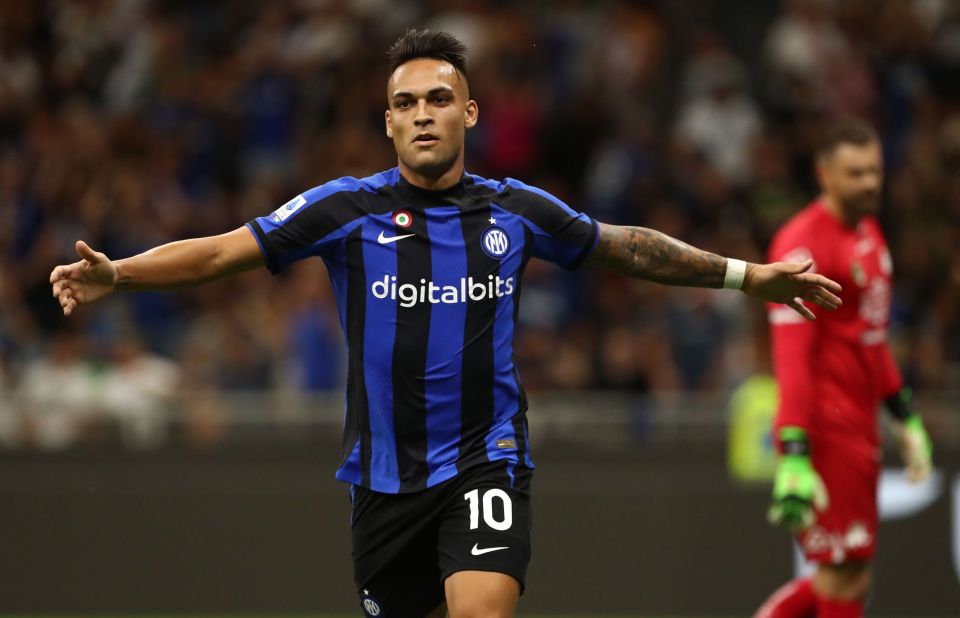 Former Inter striker Diego Milito has named current Nerazzurri striker Lautaro Martinez as one of the great players in Serie A, according to a report in the Italian print media. 
Speaking during an interview with La Gazzetta dello Sport, treble-hero Diego Milito was talking about some of the best forwards in the world when he turned his attention towards Serie A.
He was asked to say who is the forward of the future in football and as is to be predicted, he mentioned the likes of Manchester City's Erling Haaland and Paris Saint-Germain's Kylian Mbappe.
"The way I am, I've always liked players more who can solve it themselves. Someone like Haaland, who is simply devastating, always needs assists from his teammates.
"Mbappé, on the other hand, sometimes builds the goal himself, from nothing. But, in the same way, he knows how to give assists and find goals."
He then made comparisons between those two stars and former Inter players Ronald and Christian Vieri, which is a major compliment to everyone involved.
"Perhaps the Frenchman, for his panther-like explosiveness, has something of Ronaldo the phenomenon, who for me after Messi is the greatest of all.
"The Norwegian's physical structure makes you think, instead, of other centre-forwards of size: a Vieri in Italy or a Martin Palermo in Argentina.
"Powerful and incredible inside the penalty area. Haaland brought this model into a new era and a new dimension."
Turning his focus to Italy, he emphasised that there are some seriously high-quality forwards in Serie A and he named Inter's Lautaro Martinez as one of them.
"In Italy I see great players on the rise to reach the top: I am thinking of Lautaro at Inter, Leao at AC Milan, Vlahovic at Juve and even Kvaratskhelia who is amazing at Napoli.
"Obviously, no one can get up there alone, but it will also depend on the path of the teams in the Champions League.
"Even in Serie A there is great quality among the forwards."