Inter Coach Simone Inzaghi: "Barcelona Performances Can Give Us A Boost In The League"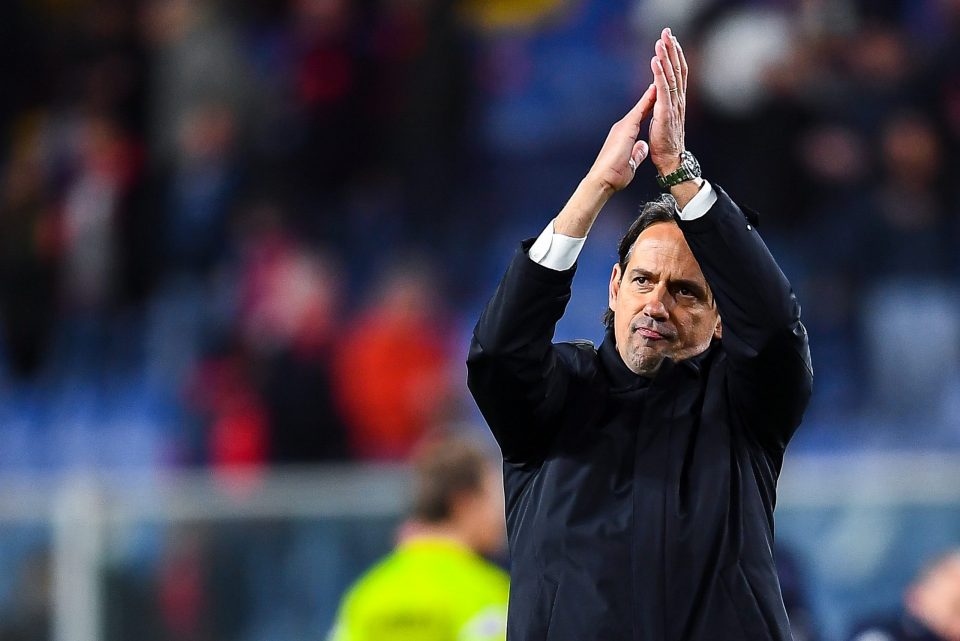 Inter coach Simone Inzaghi has said that the performances against Barcelona can give the Nerazzurri a boost in their league campaign, according to a report in the Italian broadcast media.
Speaking during an interview with Mediaset Infinity after the match, via FCInter1908, the Nerazzurri boss suggested that the two recent Champions League matches could be a launchpad for Inter to improve their overall form in all competitions.
The 3-3 draw at Camp Nou means that Inter only need to get a victory at home against Czech side Viktoria Plzen in order to secure their place in the Round of 16 for the second season in a row, having previously not got that far for a decade.
"Goal one step away? Yes, there is satisfaction, we are missing the last step for the achievement. We have two league games first, then there's the match with Viktoria, let's hope we get the win."
He was then asked if there can be a jump in the league form now that four points have been achieved against Barcelona.
"Absolutely yes, we must continue hoping to go on like this and recover players who would give us a hand.
"Right now we only have Lautaro and Dzeko in attack but there is a great satisfaction."
He was also asked about how the players looked more motivated in the second half: "I already had good signs with Roma, then we faced Barcelona twice.
"Sassuolo was an uncomfortable team to face, we have to continue like this. Champions League, we have to leave it aside, now we have two difficult games."