Inter Treble Hero Julio Cesar On Samir Handanovic: "He Must Continue To Lead By Example"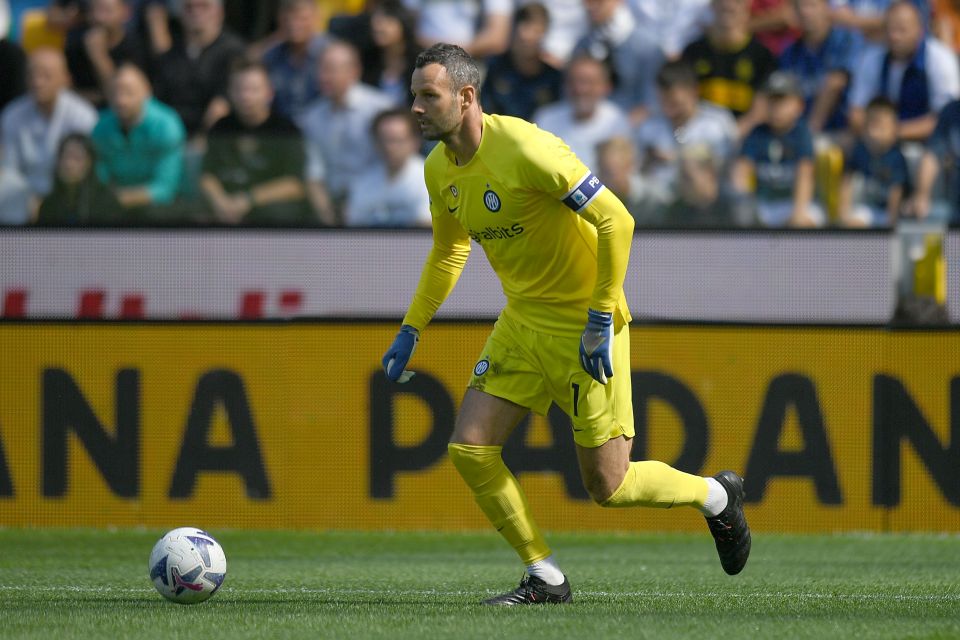 Inter treble hero Julio Cesar has said that Samir Handanovic must continue to lead by example despite not being the number one for the Nerazzurri anymore, according to a report in the Italian broadcast media.
Speaking during an interview with Sportitalia, via FCInternews, Julio Cesar addressed the delicate goalkeeping situation at Inter with Samir Handanovic and Andre Onana.
The Slovenian goalkeeper has been the number one at Inter for many years but it seems that he has now been displaced by Andre Onana.
They had been dividing the games in the Champions League and Serie A but after Andre Onana started against Sassuolo last weekend and then against Barcelona, it seems that he is the number one.
Julio Cesar stressed that Samir Handanovic must continue to show his leadership qualities in the dressing room for Inter.
"Onana the right man? He's a great goalkeeper, he's young and has plenty of room to grow.
"But Samir has to work to get his place back, that's how you live.
"The most important thing for a captain like Samir is to do what he is doing, which is to always show leadership."
Speaking of the 3-3 draw against Barcelona, the former Argentina goalkeeper talked about how it was a good game that Inter should have won.
"It was a good game. There is a slightly bitter taste for the end, the match after the 2-3 seemed resolved but Barcelona is always Barcelona."