Photo – Lautaro Martinez Equals Diego Milito In Inter's All Time List Of Serie A Goalscorers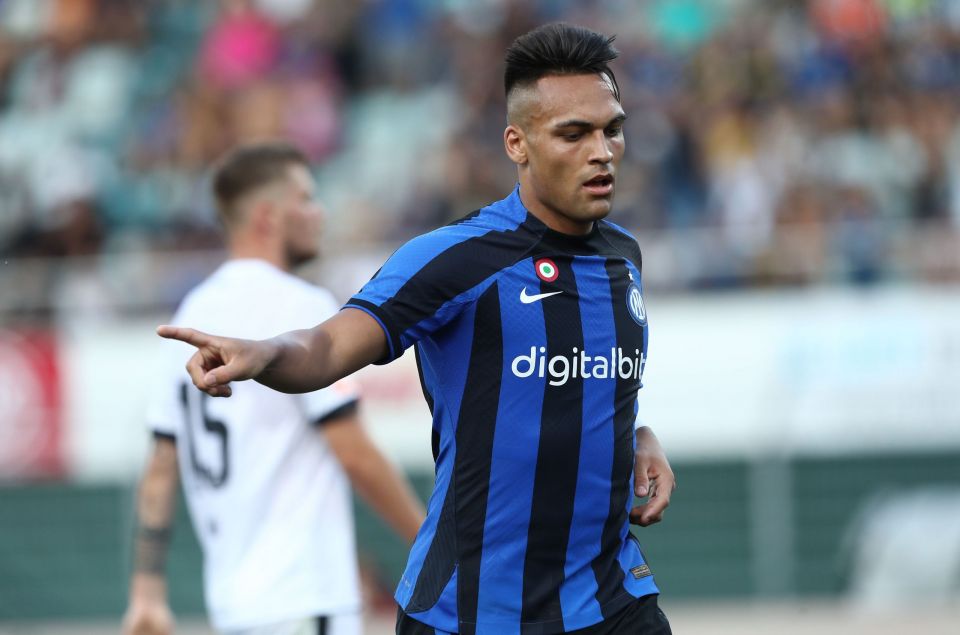 Inter striker Lautaro Martinez has drawn level with his fellow Argentine Diego Milito in the list of the Nerazzurri's all-time league goalscorers.
The 25-year-old made it 62 in Serie A with his first-half goal against Salernitana in yesterday afternoon's 2-0 victory.
Martinez, who was Inter's top scorer in the league and in all competitions, will be hoping to make it plenty more from here on out.
Football statistics account Opta highlighted the fact that Martinez is now level with Milito in a tweet on their official account.
They tweeted, "62 – Lautaro Martínez (145 apps) has scored his goal number 62 in Serie A, equalling Diego Milito (128 apps) at the 13th place of the Nerazzurri scorers ranking in the top-flight. Tango."
62 – Lautaro Martínez (145 apps) has scored his goal number 62 in Serie A, equalling Diego Milito (128 apps) at the 13th place of the Nerazzurri scorers ranking in the top-flight. Tango.#InterSalernitana pic.twitter.com/6B6uspGWM9

— OptaPaolo 🏆 (@OptaPaolo) October 16, 2022