Serie A Referee Paolo Valeri: "Mistake Was Made In Not Awarding Penalty For Ranocchia's Challenge On Belotti In Torino v Inter Last Season"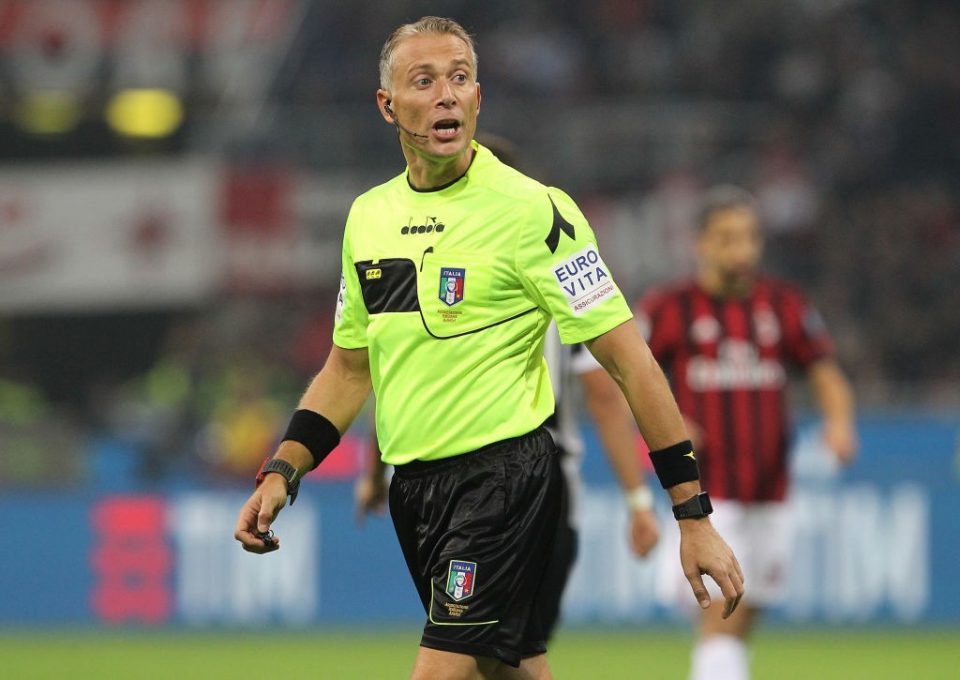 Serie A referee Paolo Valeri agrees that a significant error was made in in not awarding a penalty to Torino for a challenge by Inter defender Andrea Ranocchia on striker Andre Belotti last season.
Speaking at a course by former defender Guglielmo Stendaro at private university STUISS, as reported by FCInterNews, the official spoke about the decision as part of a broader discussion on refereeing errors in Serie A.
Refereeing mistakes in Serie A became a flashpoint in Serie A at points last season.
One moment in which the spotlight was shone on officiating in the Italian top flight was in Inter's 1-1 Serie A draw with Torino.
Nerazzurri defender Ranocchia tackled Belotti in the box, appearing to take the Granata striker's leg out whilst getting little if any of the ball in the process.
The decision of on-pitch official Marco Guida, and especially VAR Davide Massa, not to give it as a spot kick, came under significant criticism in the aftermath.
Valeri looked back on one of his own errors, a failure to send off Atalanta's Hans Hateboer for a late and high tackle on AC Milan's Rafael Leao in a Serie A clash last season.
"With the Hateboer one, I made an error," he admitted.
"I was on the VAR, and that tackle on Leao was a blatant red card," he continued.
"It was an error, and I'll try to explain my thought process," Valeri elaborated, "the player got up immediately, no one appealed for anything, and the match went on without a fuss."
"You almost get tunnel vision, you become so convinced of an idea, you make it your own thought when you should really be free from that kind of influence, you almost forget about what being a referee is."
"It happened to me, it happened last season in Torino's match against Inter [the failure to award a penalty for Ranocchia's foul on Belotti.]"
"We have to be more careful," Valeri admitted of the refereeing in Serie A.
Valeri, who is set to be the head official for this evening's Serie A clash between Fiorentina and Inter, gave his thoughts more broadly on when VAR should be used.
"If an episode is subjective and not objective, it cannot be reviewed by VAR," he explained.
Valeri also suggested that there is too much focus on single controversial moments and decisions in matches, stating that "Today our young colleagues are obsessed with individual episodes, they show them to us at the training centre."
"In my day, our teachers, like the late Stefano Farina, emphasized other things to us," he continued.
"The way we conducted ourselves on the pitch, how we related to the players."
"The single episode in a match was the last thing we worried about," Valeri explained.