Lautaro Martinez: "My First Goal Similar To Milito & Aguero, I Give Everything For Inter"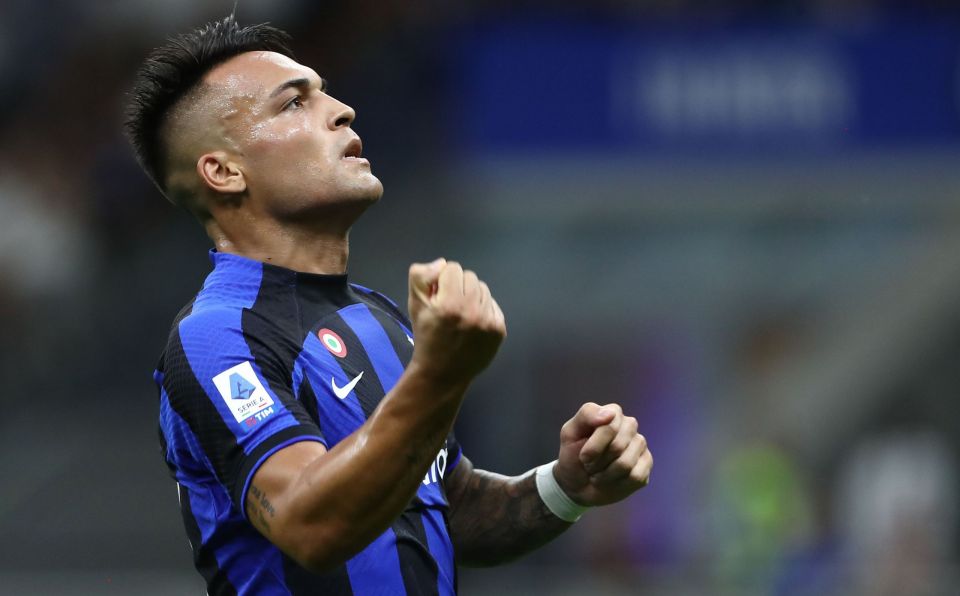 Inter striker Lautaro Martinez spoke of his pride after a fine individual effort helped the Nerazzurri to a 4-3 win over Fiorentina in Serie A yesterday.
The Argentina international struck an excellent goal, before netting from the penalty spot, as Inter secured a third consecutive victory courtesy of a stoppage time Henrikh Mkhitaryan goal to cap a thrilling win.
In an interview with Italian television broadcaster DAZN after the final whistle at the Stadio Artemio Franchi yesterday, the forward was delighted with his first goal and likened it in style to that of compatriots Sergio Aguero and ex-Inter striker Diego Milito.
"This is an important moment for me, the World Cup is approaching," the 25-year-old declared.
"I'm happy, I'm taking care of every detail and I try to show it on the pitch.
"I'm preparing for the World Cup with the right mentality. Today I'm playing for Inter and what I do with Inter leads me to the World Cup.
"I think the first goal was certainly similar to those of the Kun (Aguero), he made these swerves, then maybe even Diego.
"I always followed Radamel Falcao as a child, then I was lucky enough to play with Aguero, Milito and many from whom I learned a lot."
Martinez spoke of his increased leadership role within the Inter squad and how determined he is to support the team in their pursuit of silverware this season.
"I've been here for five years and I give everything for Inter.
"My teammates listen when someone talks, I always try to lend a hand to my teammates and make the fans happy."
Having developed a strong strike partnership with Romelu Lukaku, the Argentine has been limited to playing time alongside the Chelsea loanee this term due to injury, and he admitted that Lukaku was missed.
"It's not just me but the team, and we hope to have him again soon," Martinez added.