Barcelona Midfielder Pedri: "Tough To Play Against Bayern Munich Already Knowing Inter Had Beaten Viktoria Plzen"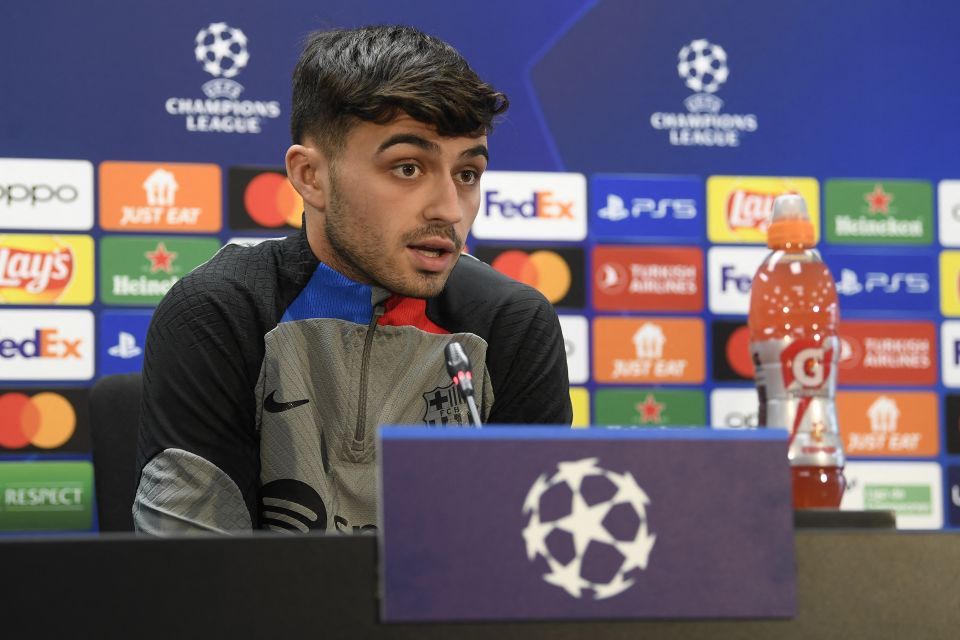 Barcelona midfielder Pedri feels that it was very difficult for his team to approach their Champions League match against Bayern Munich yesterday evening given that they already knew the result of Inter's match.
Speaking in a press conference after the match, as reported by FCInter1908, the 19-year-old admitted that it was a strange sensation having to play against Bayern knowing that their fate in the Europa League was already sealed.
Inter's fate was in their hands when they faced Viktoria Plzen yesterday, knowing that with a win they would secure a spot in the Champions League knockouts.
For the Blaugranas, it was quite the opposite.
Barcelona did know that, should Inter fail to take three points from their match against Plzen, they would have hope.
However, Inter defeated the Czechs in an emphatic 4-0 win, extinguishing any hope for the Catalans right before they took to the pitch against Bayern.
"It was tough to play against Bayern, when we already knew what had happened in the other match," Pedri admitted.
He added that "It's true that we could have deserved a better result in Munich, and in Milan there were some refereeing incidents that went against us, but we have to think of ourselves and improve."