Italian Journalist Niccolò Ceccarini: "Inter To Offer Milan Skriniar A 4-Year & Stefan de Vrij A 2-Year Contract Extension"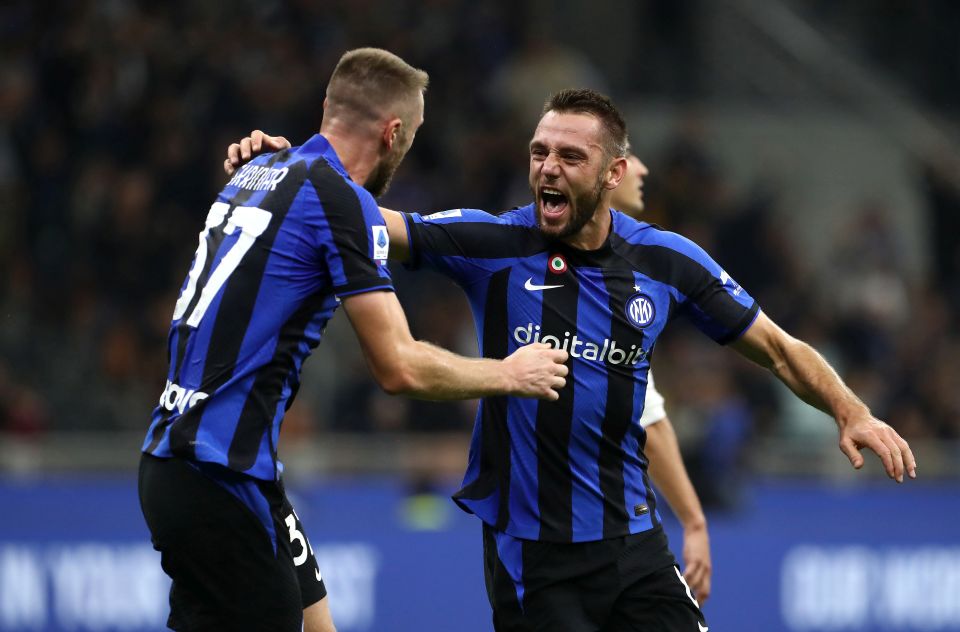 Italian journalist Niccolò Ceccarini believes that Inter will offer contract extensions to Slovakian defender Milan Skriniar and Dutch defender Stefan de Vrij over the FIFA World Cup international break. 
This according to Italian journalist Niccolò Ceccarini in his editorial on Tuttomercatoweb.com, writing that Inter will take the opportunity of the international break to offer to Milan Skriniar a contract extension until 2027 and that it should be resolved by the middle of November.
The editorial continued to say that there could be news about Dutch defender Stefan de Vrij, as there could be some meetings to discuss a possible contract extension during the international break.
"Inter will offer the Slovakian defender the opportunity to tie himself to the club until 2027. By the mid-November it should all be resolved.
"There could be news regarding Stefan de Vrij as well in the sense that talks about a possible contract extension will be revisited during the break for the World Cup. He will be offered a two year contract.
"The door is still very open for a possible goodbye to Gosens in January. Bayer Leverkusen remain very interested but for now they are yet to make a move.
"Soon he will make his intentions knows to Inter" Ceccarini concluded.
It is reported that Inter could offer a two year extension for the Dutch player who joined Inter on a free transfer from Lazio in the summer of 2018.
Inter have been seeking to renew the contract of their club captain Milan Skriniar for some time since the Slovakian defender drew heavy interest from French clud Paris Saint-Germain over the summer transfer window.