Inter Coach Simone Inzaghi: "I Don't Believe In Bad Luck We Have To Simply Do Better"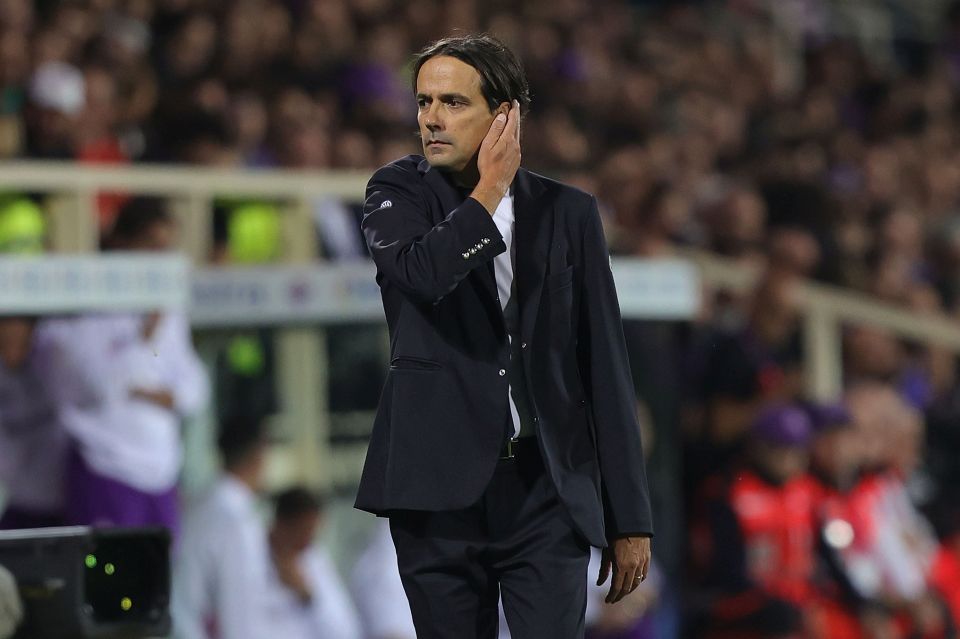 Inter coach Simone Inzaghi has refused to blame bad luck on yesterday's 2-0 defeat to Juventus in the Derby d'Italia, and instead challenged his team to improve.
The Nerazzurri fell to their bitter rivals at the Allianz Stadium in Serie A, with midfielders Adrien Rabiot and Nicolo Fagioli providing the goals on the counter attack in the second half.
Speaking in his press conference after the final whistle in Turin, and as reported by FCInter1908.it, the former Lazio coach admitted his frustration at the defeat, but insisted that he would not put it down to bad luck after Inter squandered opportunities to score.
"I don't believe in bad luck, you have to be good at directing the key moments, and in the Champions League we were much better at that," Inzaghi claimed.
"Tonight we had to create more, we weren't good and we could have conceded some tactical fouls in the two actions that led to the goals."
Inzaghi was also disappointed that his side had not shown more tactical awareness to stop Juventus' goals, particularly after coming close themselves when Hakan Calhanoglu hit the bar.
"We conceded goals after Calhanoglu's crossbar shot on two identical movements, my team must do better. We could have committed fouls to break up play there, and on other occasions."
A disappointing start to the season has seen Inter suffer five defeats already from just 13 Serie A games, but Inzaghi felt there was still time to make up ground if his side could improve.
"Clearly there are 25 games to go from now to the end. The defeats slow us down a lot, but we have to be good at recovering," the 46-year-old argued.
"The points to be won are many, we are going very strong in the league and we have to improve more in these matches.
"Inter must do better in terms of the result, but the performance was there. We had to be better in the key moments in making them ours.
"We have played the most difficult games away, but we have to improve in the big matches and in the goals scored.
"Juventus shot three times on goal, scored two goals and hit the post, whereas we had eight or nine shots and not manage to score.
"The defeat slows us down and hurts, probably from what we have seen it is not deserved, but this is football, made up of moments. The regret is going in at halftime at 0-0."
Inzaghi also expressed his disappointment in his team's inability to fight back from a losing position.
"It had happened before in some other matches. We suffer when we concede and this must not happen.
"We were stretched, frayed and no longer played as before. The team was overly affected by conceding, it was a passionate game, we wanted to make it ours at all costs and the first goal penalised us," he added.
Inter now turn their attention to a home match against Bologna in Serie A on Wednesday evening.