Ex-Nerazzurri Defender Andrea Ranocchia: "Winning The Serie A Title With Inter Felt Liberating"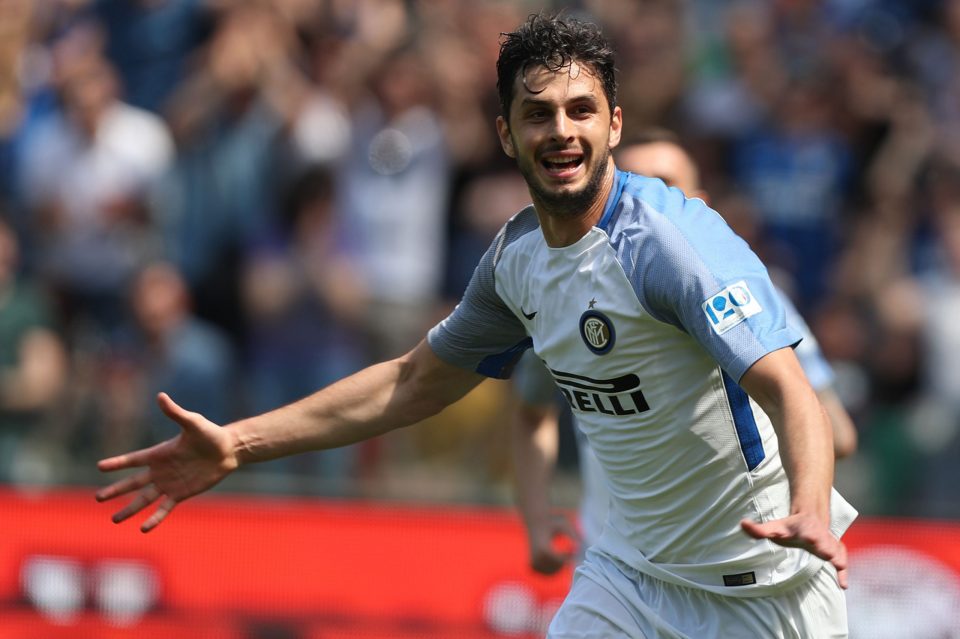 Former Inter defender Andrea Ranocchia felt that finally winning the Serie A title with Inter was a feeling of catharsis for what it represented in his career.
Speaking at the International Broadcast Centre of Serie A in Lissone, as reported by FCInterNews, the 34-year-old looked back on the Scudetto as one of the major highlights of his career, and also expressed the hope that the Nerazzurri can fight for trophies this season.
Ranocchia certainly had a long and winding path at Inter after joining the club from Genoa in 2010.
The defender finally left the Nerazzurri during the summer transfer window just gone, and he left on something of a high note, with his final two seasons at the club having seen him help Inter to their first Serie A title in eleven years, his first and only one, in his penultimate campaign.
Then, in Ranocchia's final season in an Inter shirt, the 34-year-old helped Inter to the Supercoppa Italiana and the Coppa Italia.
The 34-year-old joined Monza in the summer, but injuries made him decide to hang up his boots not long into the season.
Now, looking back on an eventful career in football, Ranocchia named as one of his most memorable days "My last one at San Siro in an Inter shirt – the goodbye from the fans felt like repayment for all the effort that I'd put in."
"I've been a part of a top club for many years, I have also been captain and this has made me indescribably proud, with all the responsibility, the emotions, and the difficulties involved in wearing the captain's armband for a team like the Nerazzurri."
"I did well and had some good fortune to earn the trust of the club, my teammates, and coaches, I always tried to help the team in every way, and the fans appreciated this."
"And then I's also like to add the Scudetto celebrations," Ranocchia said of some of his greatest memories from football."
"It came at the end of a long journey, which had many difficult moments."
"When we won the Scudetto, it felt like liberation  after we had struggled so much," he continued.
"On a footballing level, I think it was the best day of my life," Ranocchia said of winning the Scudetto."
"Unfortunately we couldn't celebrate it right away on the pitch because we clinched it the day after we played, with Atalanta failing to win their match, but it was still fantastic to have a big celebration with all of my teammates, before we celebrated in front of our fans."
Ranocchia also spoke about Inter's form this season, and what he expects from the team for the campaign.
"They went through a difficult period  but now they're recovering," he said of the Nerazzurri this season.
"I know the footballing as well as personal qualities of the guys and the coach," he continued, "I hope they can win trophies at the end of the season, I'm their biggest fan and I'm calm about things – the group is strong."
Ranocchia noted that "It's true that Napoli are far ahead at the top, but especially given what a strange league season it is, they'll fight for it, as will Juve and Milan, two other clubs who never say die, it's in their DNA."