Italian National Team Coach Roberto Mancini: "Inter's Nicolo Barella Is A Modern Midfielder, We Know What He Can Give Us"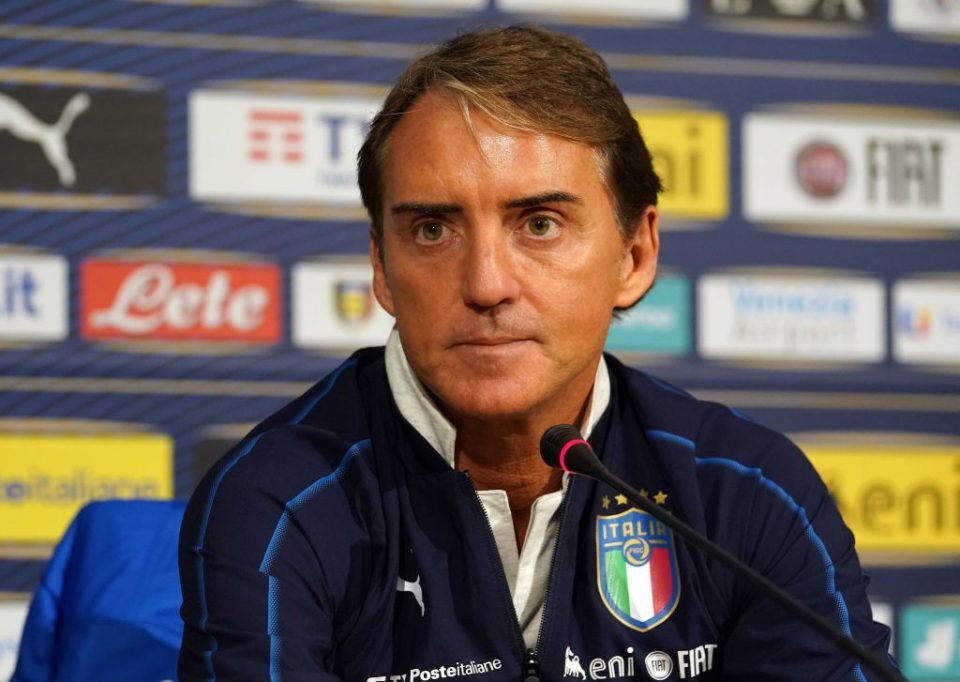 Italian national team coach Roberto Mancini backs Inter's Nicolo Barella to continue to be a key part of the Azzurri's setup for years to come.
Speaking in a press conference ahead of Italy's friendly match against Albania, as reported by FCInterNews, Mancini noted that the 25-year-old's versatility and modern profile can make him an option in a number of midfield setups.
Given that Italy missed out on qualification for the upcoming World Cup, Mancini's objective will be to build the team up for future challenges including the Euros in 2024.
The Azzurri coach had used Barella as a regular part of his starting eleven during the Azzurri's triumph at Euro 2020, and there is no indication that the Inter midfielder will lose his place.
Things may change around Barella, but the 25-year-old looks set to continue on in a big role at the heart of the Italian team's engine room under Mancini.
"I can play Barella alongside Tonali, or just one of them, they're versatile," Mancini said.
"Or I can also play Verratti in there, who is also a very complete player."
"Barella is a modern midfielder, we know what he can give us," the coach said of the Inter midfielder.