Biggest Transfers In Inter Milan History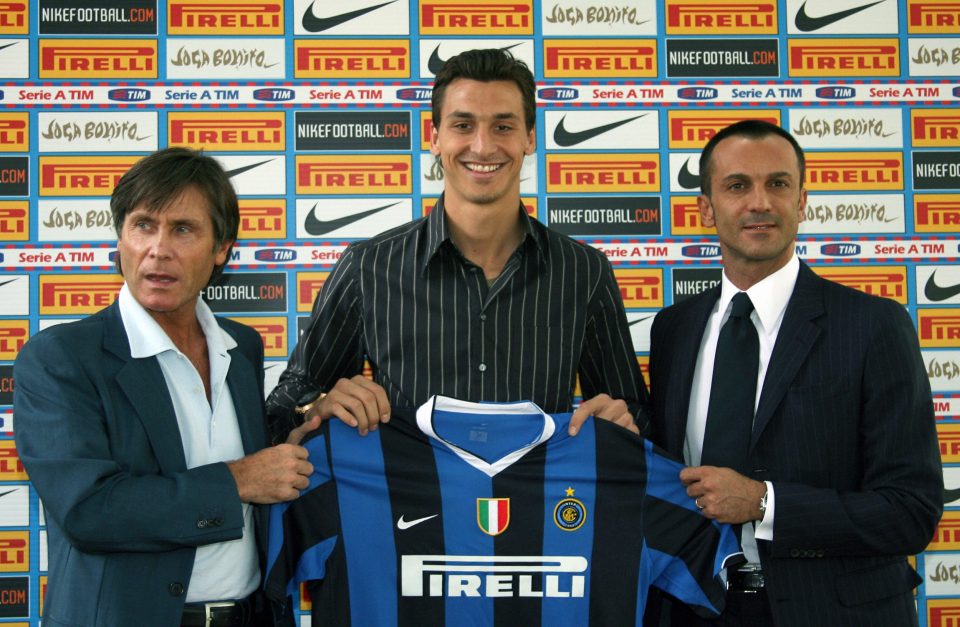 The panorama of football as it exists now is one of immense wonder and prowess, and it basically demonstrates the ever-changing competitive interaction between some of the most prominent individuals in the business.
It's a constant source of interest for news outlets, journalistic endeavors, as well as the sports betting industry, where some of the best betting sites in UK thrive off of this constantly competitive landscape.
One-half of the fun is watching the many football games and leagues that come with this industry. The other half of the fun could be argued to come from the drama and news that may come from the constantly shifting relationships between the teams, as well as seeing the statuses of teams change, such as when Manchester City beat Bayern Munich, as the world's best soccer club in 2022, leaving the team with egg on their face.
Another Interesting piece of news in regards to football is the construction of a new stadium within the city of Milan, with the fact that construction is being delayed, being a point of displeasure for the Inter and A.C Milan football teams.
The team Inter Milan is a powerhouse within the landscape of football and has quite a strong standing within this sporting industry.
From some amazing games within the Serie A and champions league to a long and interesting history surrounding it.
Within this article, I will be going over some of the biggest transfers which managed to shape Inter Milan's history, both as a team, as well as a figurehead within the sporting world.
Joao Mario
Joao Mario, like many other football players, was one who started off young and quickly made his talent known to football scouts around the world.
The Portuguese player played for Sporting CP which was one of the primary teams within Portugal throughout his youth, all the way until he turned twenty-three.
From that point, his reputation had already been built and was recognized by the Inter Milan team, who came to him with an offer he couldn't refuse.
Mario was offered a whopping forty Million following an impressive spell from 2011 till 2016, and from then on joined Inter Milan, while still playing on the Portuguese team, in leagues such as the Euro Cup, and World Cup alongside other football heavyweights such as fellow Portuguese player, Cristiano Ronaldo, alongside whom he helped win the 2016 Euro Cup.
Zlatan Ibrahimovic
Inter Milan's signing of Zlatan Ibrahimovic, which cost them approximately almost twenty-five million dollars, can be compared to purchasing a pair of Gucci Shoes for the price of a regular pair of Adidas sneakers.
Zlatan Ibrahimovic was an important figure for A.C.Inter Milan, and their signing of him cost them approximately twenty-three million dollars.
Incredible athletic strength and potential were shown by Ibrahimovic throughout his game.
After spending time with Juventus, he decided to make the move to Inter in 2006 in the midst of a huge scandal involving a case of match-fixing.
Despite the fact that he was only at Inter Milan for three years, the Swedish striker had an outstanding record within his profession, making his mark by scoring in his debut game with Inter and ended up as the team's leading scorer as the Nerazzurri went on to win the championship. Ibrahimovic was the top scorer for the Nerazzurri.
His goal tally improved with each season, going from 15 in his rookie year to 17 in his sophomore year to 25 in his senior year. After 117 matches across all competitions with Inter, he concluded his time there with a total of 66 goals and 32 assists.
While many would associate Zlatan with A.C Milan rather than Inter Milan, one can easily notice that he went into the team looking to make his mark, and make it he did as his tenure within the team of Inter was Inter's best period within the 2000s.
Romelu Lukaku
Romelu Lukaku currently holds the record for one of the most expensive purchases ever made by Inter Milan. Ten Million? No Chance? Twenty? Not even close. Fifty? Now we're getting close, as Inter paid a whopping 56 Million for Lukaku to join Inter and leave Manchester United, which he did in 2019.
In many instances, sometimes a team will pay top dollar for a well-known and revered player to join their team, and this ends up working against them.
This was certainly not the case with Lukaku, as he proved he was worth the price when he proved himself to be an asset to the team.
The Belgian has been playing like a man possessed, as shown by the fact that he has scored 25 goals in all competitions in a total of 40 games, while also providing his teammates with five assists, showing fervor, talent, and overall devotion to the art of football
Closing Arguments
It might be tough for a football club to know what to anticipate when it comes to the process of buying a player. You may shell out the top price for one of the finest players, who turns out to be a letdown, or you might see some young talent who turns out to surprise you with how excellent they can be in the long run.
Both of these scenarios are possible. It's never a sure thing, but Inter Milan seems to have a knack for getting fortunate with its player selections—either that or their talent scouts are exceptionally competent.