Ex-Nerazzurri Midfielder Christian Eriksen: "Inter Was Special To Me, Would've Liked To Stay But Circumstances Changed"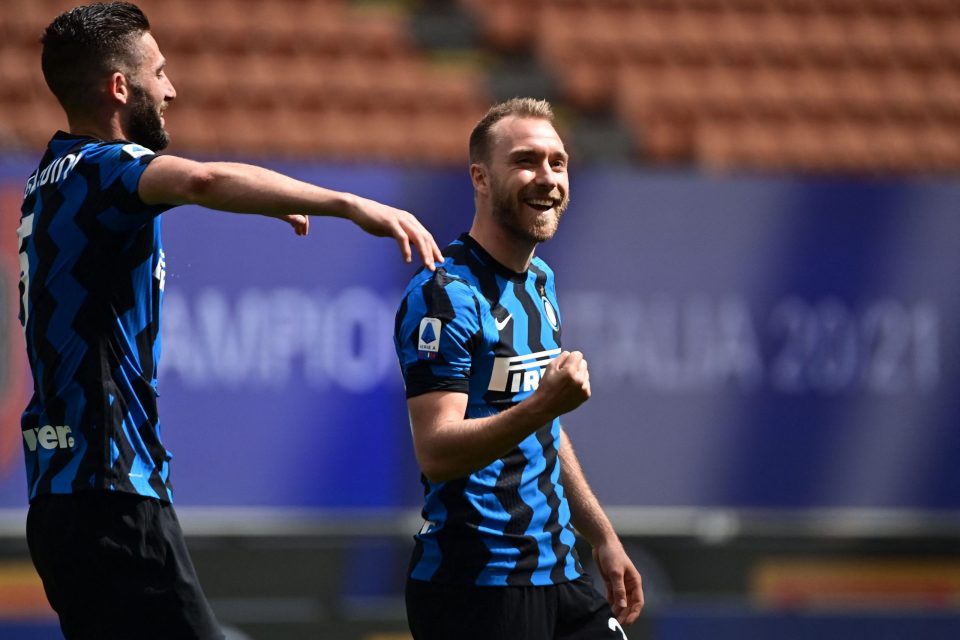 Former Inter and current Manchester United midfielder Christian Eriksen feels that his time at the Nerazzurri meant a lot to him even though external circumstances forced him to cut his time at the club short.
Speaking at a press conference with the Danish national team, as reported by FCInterNews, the 30-year-old looked back on his time in Serie A.
Eriksen spent just a season and a half in an Inter shirt, before health complications forced him to leave the club, as the cardiac implant that the Dane is fitted enough is now allowable under Italian health and safety regulations.
The midfielder's time at the Nerazzurri was a positive one, however.
Eriksen did not establish himself right away, but grew into the team before becoming an important part of the Serie A title win of the 2020-21 campaign.
As the 30-year-old revealed, he was also happy at Inter and in Milan before being forced to leave.
"Honestly, I enjoyed my time in Italy a lot," the midfielder looked back.
"I would have liked to stay and continue my career there."
"We're talking about the season before the Euros, I was playing still in Italy, but then obviously the circumstances changed a lot," Eriksen reflected.
Eriksen stated that "Italy and Inter always made me feel good, and my family were happy there."
"I was very comfortable at the club."
"I was sad to leave, but football's like this, you come and go," Eriksen reflect. "Inter is still special to me though."