Ex-Inter Defender Andrea Ranocchia: "Antonio Conte Changed The Way I Play Football"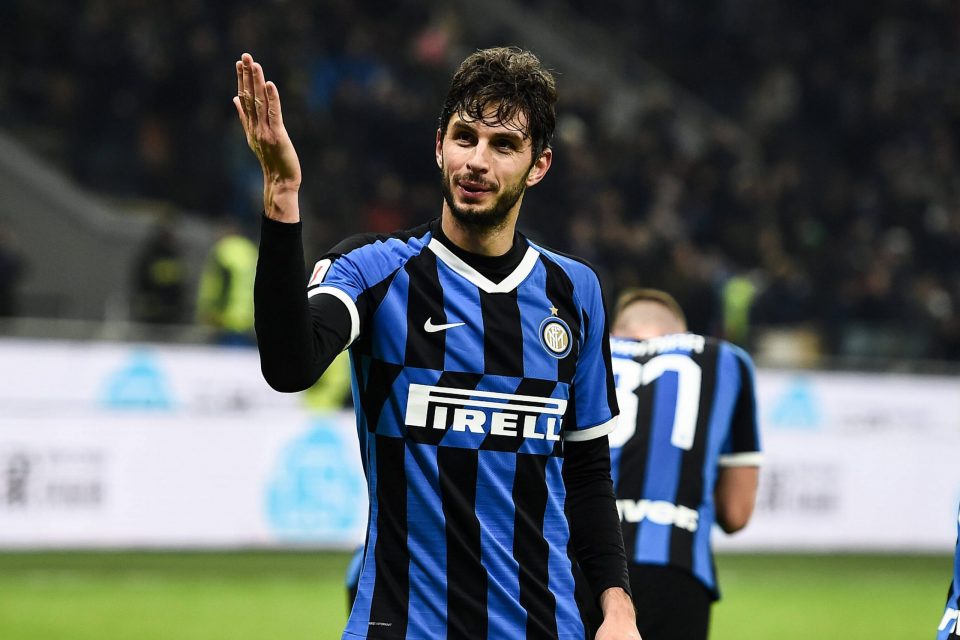 Former Inter defender Andrea Ranocchia feels that coach Antonio Conte was someone who profoundly influenced the way that he played the game.

Speaking to Japanese news outlet Number.bunshun, via FCInterNews, the former defender noted that the current Tottenham Hotspur and former Nerazzurri coach was a big influence on him at both ends of his career.
Ranocchia and Conte first got to know each other whilst the defender was at the very start of his career at Arezzo, whilst the coach was just starting to establish his reputation as a coach.
Later, the pair were reunited when Conte took over at Inter in the summer of 2019.
Ranocchia was one of the most experienced members of the Nerazzurri's squad by that point, and his old coach from his younger days in Serie B also returned much more established and decorated than he had been when they first worked together.
"I was lucky enough to meet him at Arezzo," the defender noted of Conte, "he changed the way I train and approach matches, he changed all the players' mentality."
"He was young at the time," Ranocchia noted, "so he coached me as if he were still an active player."
"Conte is a man who absolutely wants to win every match."
"Always and everywhere, he just wants to win."
"It was there that I became a full-fledged professional player," Ranocchia looked back. "even if it was just Serie B, it was real football there."
"As soon as he arrived at Inter, he stared at me and said: 'You know what I expect from you, even if you don't say anything right now, right?'"
"The atmosphere changed," Ranocchia noted, "Conte's training is extremely stressful, exhausting. "
"In his first season, the foundations of the team were laid, and then the Scudetto arrived in his second season."
"I shared a lot of my career with him and he gave me so much, I can never thank him enough," the defender said.
Ranocchia noted that "What makes Conte's training method unique is the heavy use of videos."
"Players have to watch a series of specially edited videos for an hour every day," he went on.
"He hammers you on your mistakes and points out where there's room for improvement."
"Those video sessions were very useful both for the team as a whole and for me personally, so that I could objectively understand what I did wrong," Ranocchia noted.
"For example, that I should have marked an opponent with another metre of distance."