Italian Journalist Marco Barzaghi: "Inter Want To Sell Denzel Dumfries To Afford Gladbach's Marcus Thuram"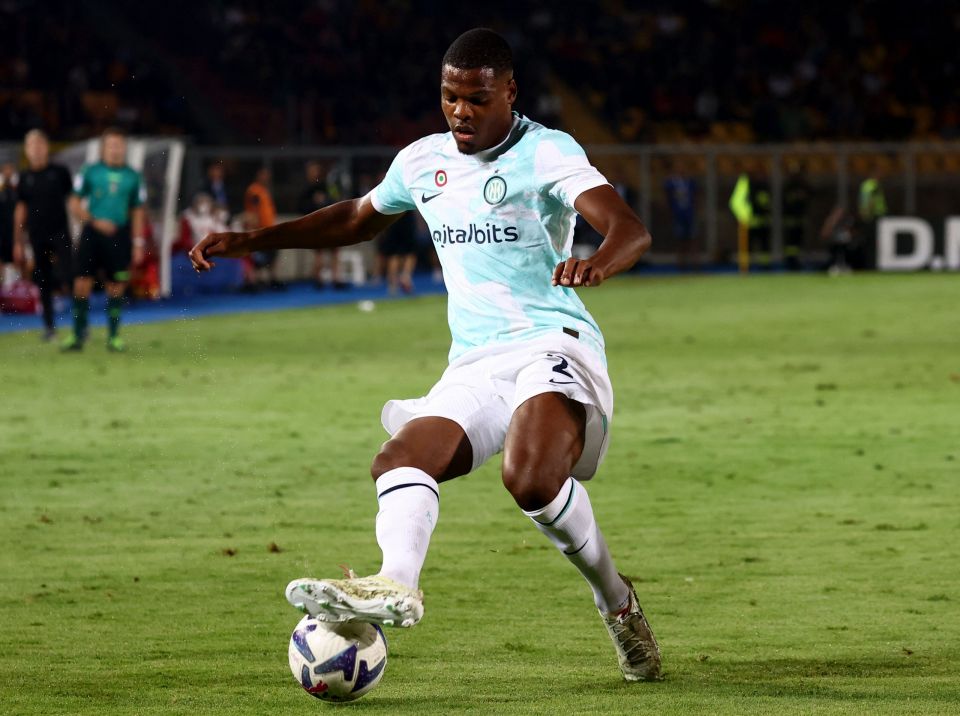 Italian journalist Marco Barzaghi expects that Inter want to sell wingback Denzel Dumfries, partly in order to afford a move for Borussia Monchengladbach forward Marcus Thuram.
Speaking on his YouTube channel, Barzaghi explained that the Nerazzurri are planning to cash in on the Dutchman in order to meet financial targets and also to have the cash on hand to sign Thuram who is a major target.
Dumfries is on the radar of a number of top European clubs, and despite having only arrived at Inter in the summer of 2021, could already be sold for a significantly increased fee compared to what the Nerazzurri paid for him.
If the 26-year-old were to be sold, the fee would likely go a long way towards meeting the financial targets that the club failed to reach in the summer due to not cashing in on a top player from their first team.
Barzaghi explained that "They want to try to sell Dumfries immediately for around €40 million, and then let him leave in June."
"This would help go towards the €60 million net profit they need, which I think will have actually been reduced by qualifying for the Champions League round of sixteen, while they would also then have the liquidity to move for Marcus Thuram."