Ex-Udinese Coach Gianni De Biasi: "Time Comes For Us All & Inter Captain Samir Handanovic Must Accept This"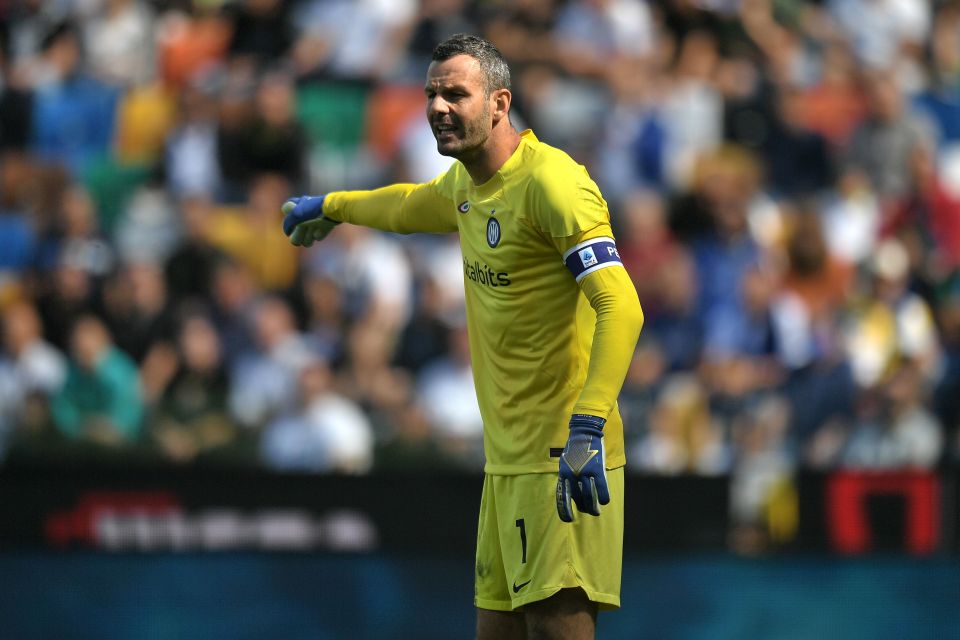 Former Udinese head coach Gianni De Biasi believes that whilst Inter captain Samir Handanovic has always shown his quality and remains an important leader, he has to accept that age is catching up with him.
Speaking to Italian news outlet TuttoMercatoWeb, the coach gave his thoughts on Handanovic's current situation.
Handanovic has been a key man for Inter for a decade, with the Slovenian having had plenty of huge moments for the Nerazzurri since joining from Udinese in the summer of 2012.
This season, the 38-year-old looks to have been phased out for his long-term successor, former Ajax goalkeeper Andre Onana.
The captain's age means that he is no longer the future, or perhaps even the present, at Inter, as many fans had noted a decline in his performance for a couple of seasons already.
Now, Handanovic has a decision to make about his future, whether he wants to stay at Inter as a locker room leader or look to play elsewhere, and De Biasi's advice is for the Slovenian to consider whether time has come for him.
"He's someone who has to become a key figure in the locker room and, when he's not called to play, he has to give his contribution by encouraging everyone else in the squad on."
"Time comes for us all though, it hangs over us like a sword of Damocles, and at some point even he will have to accept this," he continued.
"Nothing can detract from the fact that he was and still is an excellent goalkeeper, though, and he's part of a top team in Inter and can still give his contribution when called upon."