Former Bologna Striker Robert Acquafresca: "Romelu Lukaku Was Not In Optimal Condition At World Cup, He Must Return To Inter & Find His Form"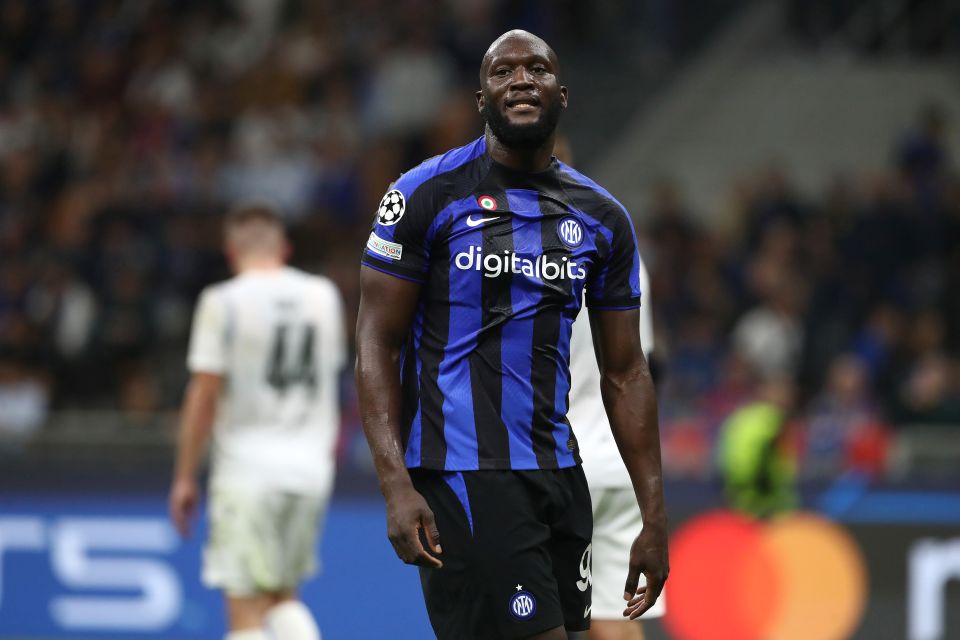 Former Bologna striker Robert Acquafresca believes that Inter striker Romelu Lukaku must return to the Nerazzurri and work on his fitness after an underwhelming World Cup campaign.
Lukaku has endured an injury-hit season since joining Inter on loan from Chelsea in the summer, and was a doubt for Belgium's World Cup campaign, although he did feature in two group games before Roberto Martinez's side were eliminated.
In an interview with Tuttomercatoweb.com, Acquafresca offered his thoughts on Lukaku and Belgium's disappointing performances in Qatar, and how the former Manchester United and Everton striker could regain his form for the second half of the season in Serie A.
"Unfortunately, his condition was definitely not optimal. We always expect him to convert at least two of the chances he's had into goals," Acquafresca said of Lukaku's display after missing several chances in Belgium's final match against Croatia.
"He must return to Inter and get back on track, it's the fate of all strong forwards."
Lukaku enjoyed a positive relationship with former coach Antonio Conte during his first spell at Inter, helping the Nerazzurri win the Serie A title in 2021, and having worked with Conte himself at Atalanta, Acquafresca felt he brought the best out of players.
"I think he doesn't just do it with the forwards, but with all the players. He manages to squeeze them, to really remove everything down to the last residual energy, it's one of his characteristics."
Acquafresca also played alongside former Inter midfielder Radja Nainggolan during his stint at Cagliari, and tipped the Belgian to return to Italian football after the termination of his contract at Royal Antwerp.
"Absolutely yes. His strength is not having any filters, he is exactly what you see.
"Although his behaviour can slip sometimes, he is a very good lad. I know him, he is a good person and above all a great footballer. He can still offer a lot.
"If I didn't know things, I wouldn't talk. I played with him. As far as I know him, he's absolutely not a burden in the dressing room," he added.