Italian Journalist Fabrizio Biasin: "Inter Will Give Milan Skriniar Choice Of 4- Or 5-Year Contract Extension"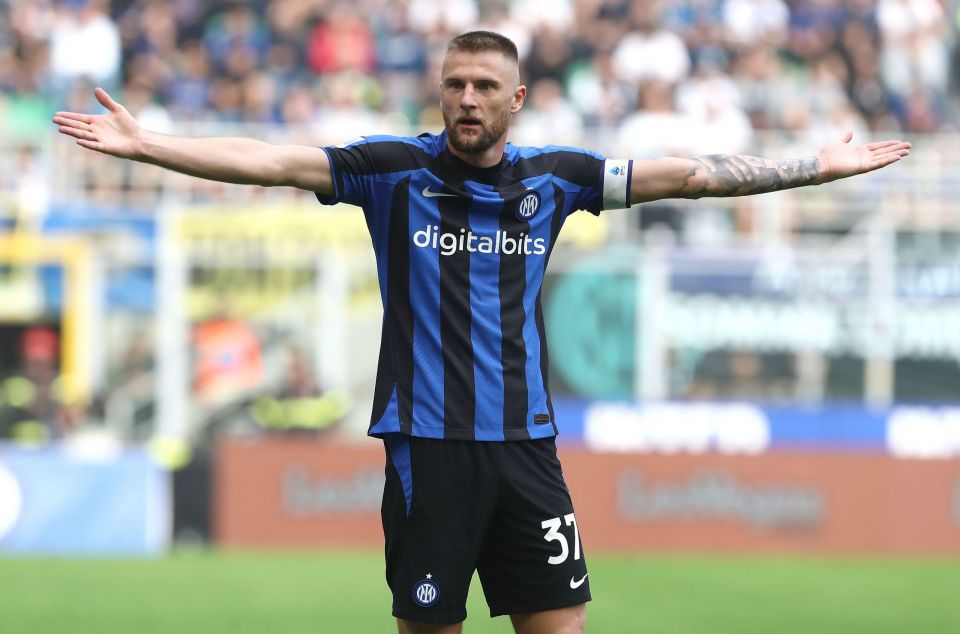 Italian journalist Fabrizio Biasin expects that Inter defender Milan Skriniar will be offered the choice of signing either a four- or a five-year contract extension with the Nerazzurri.
Reporting in a tweet, Biasin explained that the decisive meeting in the contract talks with Skriniar should take place within the next few days, and that the Slovakian will be given his choice of a duration for a new deal.
Given that Skriniar's current contract with Inter runs out at the end of June 2023, the club have made it a clear priority objective to agree a new deal with him.
How long this will take the 27-year-old is not yet clear, however.
As Biasin reports, there is already a fairly well-defined idea of the wages that the Nerazzurri will offer Skriniar.
However, as far as the duration of a new contract, that will remain to be discussed and worked out in a subsequent set of negotiations.
"The final meeting to try and fully convince the player is expected in the next few days," Biasin tweeted.
"The player's representative already have the offer of around €6 million net per season plus add-ons in hand, whilst the duration will be either four or five years, at the player's discretion."
– Nei prossimi giorni è previsto l'incontro decisivo per sciogliere le riserve sulla proposta del club.
– L'entourage del giocatore ha già in mano l'offerta da 6 milioni più bonus.
– Durata di 4 o 5 anni a discrezione del giocatore.

Stop.

— Fabrizio Biasin (@FBiasin) December 7, 2022