Hellas Verona Captain Davide Faraoni: "My Time At Inter Felt Like A Dream, Didn't Realize At The Time I Wasn't Up To That Level"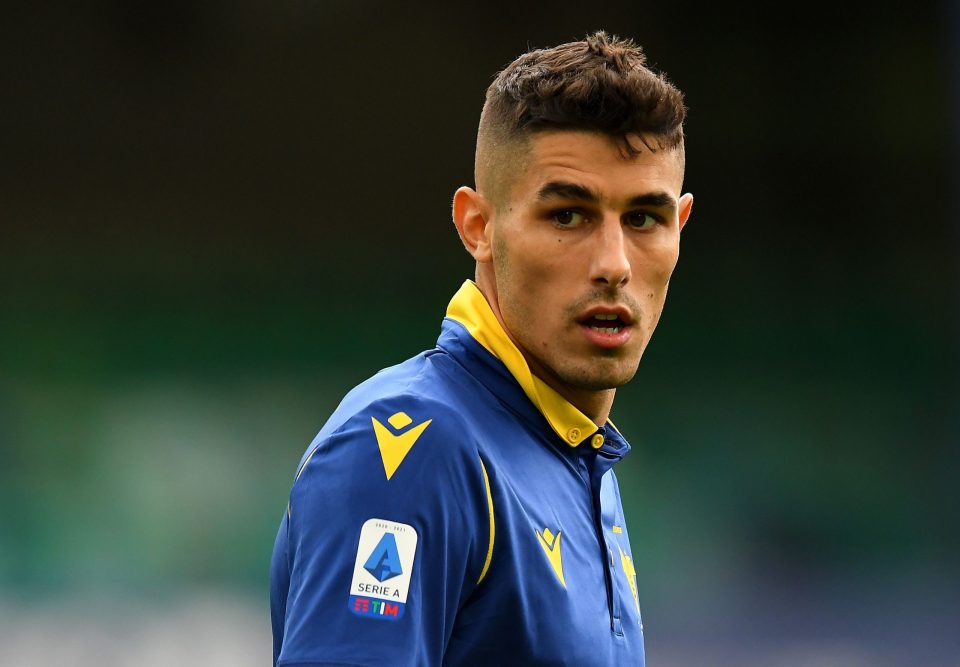 Current Hellas Verona captain and former Inter wingback Davide Fraroni felt that his time at the Nerazzurri represented something almost like a dream for him in hindsight.
Writing for Italian news outlet Cronache di Spogliatoio, the 30-year-old looked back on his time at Inter, and noted that in hindsight he was never up to the level required to play for the Nerazzurri.
Faraoni joined Inter's youth system from that of Lazio in the summer of 2010.
The wingback made a total of eighteen appearances for the club across all competitions, scoring once in Serie A during his time there.
After having had a role to play during the 2011-12 campaign, it was eventually decided that Faraoni was not quite up to the level required for a team at the level of Inter.
Accordingly, the wingback transferred to Udinese, before spending time with the likes of Perugia, Novara, and Crotone.
Faroni joined Verona from Crotone in the summer of 2019, and has now made well over a hundred appearances for the Gialloblu, who he captains in Serie A.
"I'm only now realizing how much I was in some kind of unreal dimension, in a dream, I'd say," the former Nerazzurri player writes.
"I had the recklessness of a young man, and that's what allowed me to play calmly."
"Then, a few months later, I realized and suddenly understood how difficult it is to stay in Serie A."
"This realization was difficult me, that I wasn't up to that level, I couldn't stay at Inter."
"I arrived after the Treble, but I wasn't in that class, technically or physically," he adds.