Inter Goalkeeper Andre Onana Responds To Rumours Around Suspension By Cameroonian FA: "In A Time Of Universal Deceit, Telling The Truth Is Revolutionary"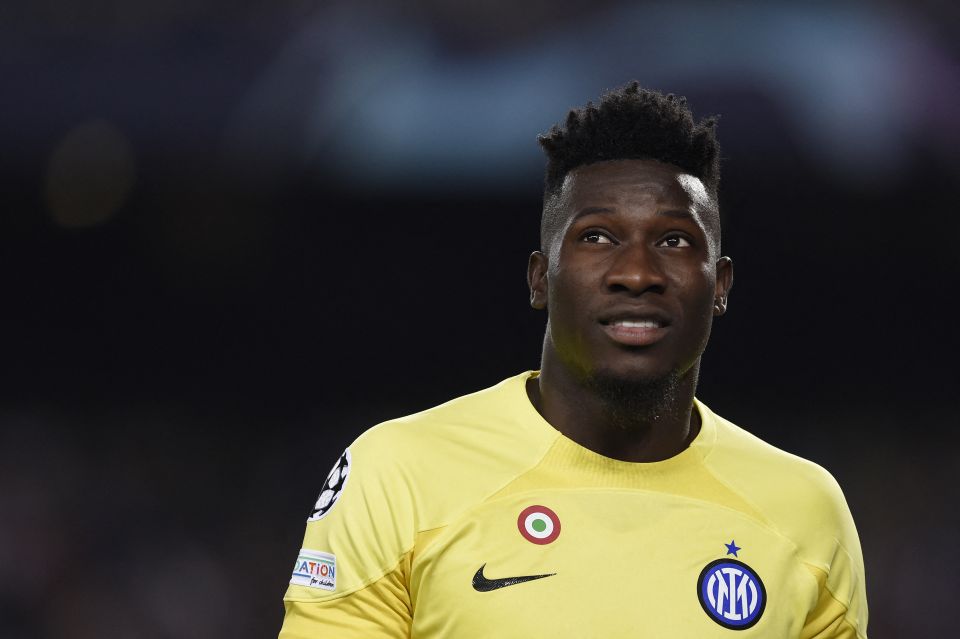 Inter goalkeeper Andre Onana has responded to criticism and rumours surrounding his exit from the Cameroonian squad at the World Cup in Qatar.
Quoting novelist George Orwell in a tweet, the 26-year-old hit out at some of the speculation that has been swirling about the circumstances between him and the Cameroonian national team in Qatar, making clear that he feels that a lot of false information has been spread.
Reports after Onana was dropped from Cameroon's team and then temporarily suspended by their FA suggested that there were tactical disagreements with the coaching staff at the heart of the situation.
However, the precise nature of the 26-year-old Nerazzurri player's disagreement with coaching staff and members of the FA have been vague.
For the goalkeeper's part, Onana feels that the information being spread is hardly accurate.
The Inter keeper has responded to the rumour mill to defend his reputation with a post on his Twitter account.
He tweeted, quoting Orwell, that "In a world where deceit is universal, telling the truth makes you a revolutionary. But in the end, time puts everything in its place."
Dans un monde où le mensonge est la chose la plus courante, dire la vérité fait de vous un révolutionnaire. Mais à la fin, le temps remet tout à sa place.

— Andre Onana (@AndreyOnana) December 8, 2022