Italian Journalist Pietro Guadagno: "Achraf Hakimi Returning To Inter From PSG Difficult, But He's Inspired By Romelu Lukaku's Return"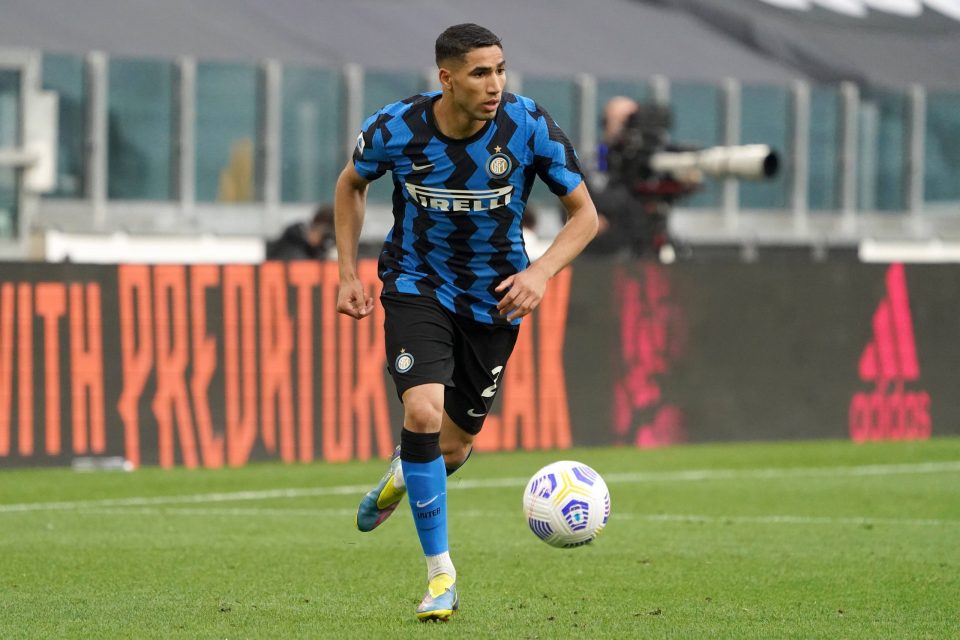 Italian journalist Pietro Guadagno believes that a return for wingback Achraf Hakimi from Paris Saint-Germain to Inter would be tough, but that the player feels inspired by the decision of Romelu Lukaku to make the return from Chelsea.
Writing in yesterday's print edition of Rome-based newspaper Corriere dello Sport, via FCInter1908, the journalist noted that the 24-year-old could hope for a similar move back to the Nerazzurri, although also noted how his and Lukaku's situations are different.
Yesterday, the Corriere reported that Hakimi still dreams of a return to Inter.
The Moroccan international, who was heard shouting "Forza Inter Sempre!" after scoring the decisive penalty in his national side's dramatic penalty shootout victory in the World Cup quarterfinals, has always felt a connection with the Nerazzurri.
The Corriere reported that Hakimi has continued to be in contact with his former Inter teammates, particularly Lautaro Martinez, and that he has confessed of a desire to make a return at some point.
"It's a dream for him," Guadagno writes of a return to Inter for Hakimi, "but these days he has started thinking about the fact that Lukaku came back."
"The difference with Lukaku is that Hakimi is still the unquestioned starter at PSG," he continues on why a move back could be difficult.
"What is certain is that he would be particularly happy at Inter, as Achraf has told friends and teammates that he would not hesitate to come back."
"It's a dream for him, but these days he's thinking about Lukaku, how it looked like nothing more than a fantasy but then became reality."