Inter Milan Coach Simone Inzaghi: "Not A Great Performance Vs Parma But Kept Our Composure, Denzel Dumfries Knows He Must Improve"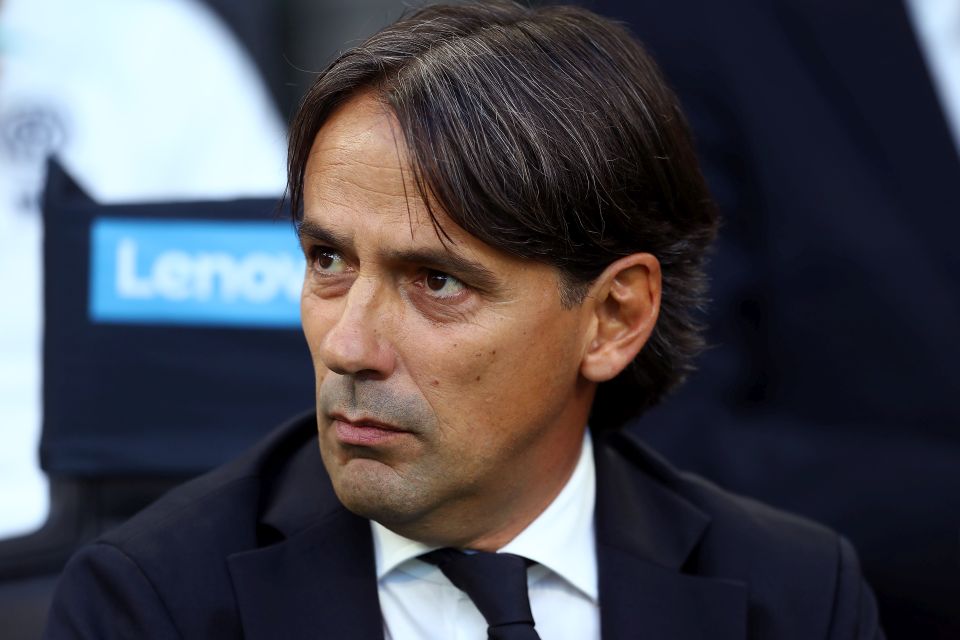 Inter head coach Simone Inzaghi feels that his team never lost their heads in their Coppa Italia win over Parma despite the fact that they were far from playing at their best.
Speaking in a press conference after the match, as reported by FCInterNews, the coach praised his players for their composure, and also noted that Denzel Dumfries is aware of the improvements he must make after a subpar performance on the Nerazzurri's right flank.
Inter were a long way from their best for the vast majority of their match against Parma this evening.
The Nerazzurri had most of the possession, but struggled to move either the ball or the Parma defense around at any kind of tempo.
Accordingly, after conceding during the first half, the Nerazzurri struggled to find the equalizer.
However, the team stuck to their task, and were rewarded with a late Lautaro Martinez equalizer, and then in extra time a winner from Francesco Acerbi which ensured that Inzaghi's team got the job done and reached the next round of the competition.
The coach defended his team's display, stating that "In terms of performance, we did better than we did in last year's match with Empoli."
"We came up against a team that had prepared for this match for a long time and who looked very organized and hard to break down," he continued.
"We had to move the ball faster," the coach admitted, "and then we went behind to a wondergoal."
"We did well to not start getting stretched out between the lines and we remained focused and didn't lose our composure, that gives us hope."
Asked if he thinks that the team is still suffering the effects of their efforts against Napoli physically, Inzaghi responded that "Physical condition always needs improvement, and we're talking about an Inter who beat Napoli and who would've beaten Monza except for the incident we're all familiar with."
"And we won today," he continued, "with the better part of the team rotated."
"Now we need to use the rest of the week as well as we can, wae hope to get some important players back fit and available."
Of Dumfries, who did not exactly impress on his first start back from the World Cup, Inzaghi said that "Clearly he's coming back from five matches played at the World Cup, he's come back a bit fatigued but he's working to improve."
"He's working to get back to his best but it isn't easy," the coach continued, "then there are players who are back in excellent condition like Lautaro."
"Others, like Denzel, need to improve, and he knows it," Inzaghi stressed. "And then it's up to me as the coach to make selection decisions."