Inter Milan Midfielder Kristjan Asllani: "We Were Sluggish In First Half Vs Parma But Did Well To Turn It Around In Second Half"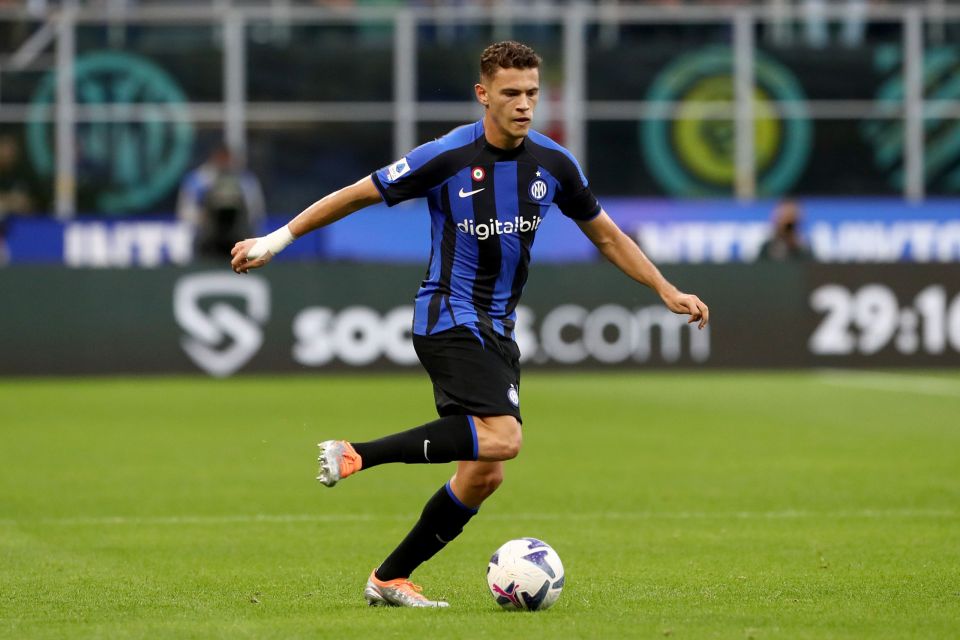 Inter midfielder Kristjan Asllani feels that while the team were far from their best in the first half of their Coppa Italia clash with Parma, they did well to sort themselves in the second.
Speaking to InterTV after the match, via FCInterNews, the 20-year-old stressed the importance of the Nerazzurri not losing their heads and pushing for the winner right until the end.
If Inter had thought that they were going to be in for an easy match against Serie B side Parma, the team were quickly disabused of this notion on the pitch.
The visitors' kept their defensive shape very well, whilst the Nerazzurri struggled to move either the ball or the Gialloblu's defensive shape around quickly enough to carve open any good opportunities.
Things got even worse when the Emilians found a shock opening goal, giving them confidence and forcing Inter to push for a goal just to stay in the match.
It was not the most convincing performance in this respect from the Nerazzurri, but in the end they found their equalizer and eventually winner, and for Asllani's part he felt that they deserved it.
"It's mission accomplished for us," he said after the match, "we're happy we made it through to the next round."
"We knew that the first match back in the Coppa Italia is always difficult, and we did well to turn it around."
"We started out with a first half that was a bit sluggish, but then we did well to react and bring the result home in the second."
Of his own performance in what was a relatively rare start, Asllani said that "I found it hard to find any space at the start, but that's normal when you face a team who are sitting deep."
"Then they opened up more in the second half and I was able to play better," he continued.
"I'm happy with my performance," the Albanian said, "now we head to the next match."
When it was pointed that he had a big role to play in both of the goals, Asllani said that "I'd have to watch them back, I remember the first one but not so much the second."
"I'm happy to have helped the team, and I hope that I can keep going like this," he concluded.