Milan Skriniar's Agent Roberto Sistici: "In Talks With PSG & Other Clubs, Inter Milan Decided To Put Him Up For Sale Last Summer"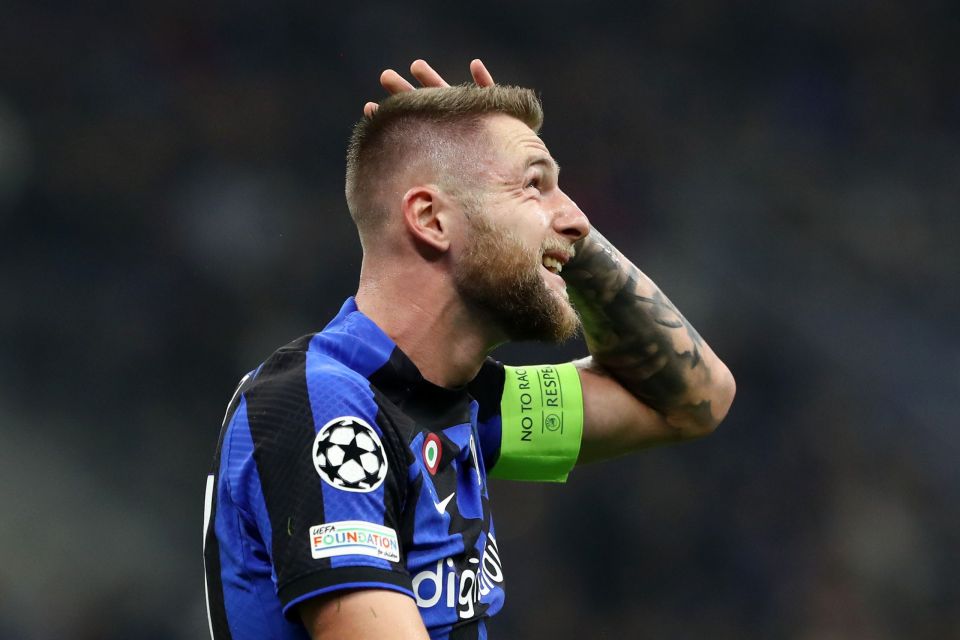 The Inter Milan defender Milan Skriniar's agent has confirmed that the 27-year-old is in talks with Paris Saint-Germain as well as other clubs.
Speaking to Italian news outlet Telenord, Skriniar's agent Roberto Sistici also made clear that as far as he is concerned, the decision to put the player up for sale in the first place was the Nerazzurri's.
Reports emerged last week that Skriniar has rejected Inter's contract extension offer and is ready to join another club, and the player's agent Sistici has not made any secret of this fact.
The agent not only noted that the player is planning for a future away from Inter, but also revealed part of the former Sampdoria defender's motivation to look for a new challenge away from his current club.
Asked if there are negotiations ongoing with PSG, Sistici replied "Yes, as well as with other non-Italian clubs."
As far as whether there's a possibility of a new contract being agreed with the Nerazzurri, the agent replied that "At the moment there's no such possibility."
"Anyone who knows Milan also knows he shows complete professionalism and loyalty, and that he'll always do everything to honour the shirt of the club he plays for, a club that's given him a lot and to which he gives his best, as he always has."
"Then there are certain situations that are out of our control that don't make things easy for the player, and also prevent the right atmosphere of calmness for the team to do its best," Sistici added.
"The truth is that the decision to put Milan Skriniar up for sale was made by Inter last summer," the agent noted, "obviously not by the player."
"We were informed of this, and then the negotiations broke down, which we were also informed of, once again a decision that obviously wasn't up to us, and since then the player has honoured his contract with the utmost professionalism," he said.
"Last fall we responded to all the meeting requests that the club made, and after a series of preliminary meetings we presented our financial request, and then subsequently the club presented us with an offer in November of 2022."
"About a month later, before Christmas, I communicated to Inter the decision not to accept their offer, a decision that was reaffirmed at the beginning of January, before the Supercoppa final."
"At this point I also informed Nerazzurri directors Marotta and Ausilio, who we told that we were free to listen to offers from other clubs," he added.
"Maybe it wasn't strictly necessary to communicate, but it was the right way to proceed for both myself and the player, knowing the importance of being serious and transparent."
"But I want to reiterate, we have never declined any meetings with Inter," Sistici was keen to stress.