Inter Milan Coach Simone Inzaghi Tells Squad They Must React Vs Cremonese As Missing Out On Champions League Would Be "Disaster," Italian Media Report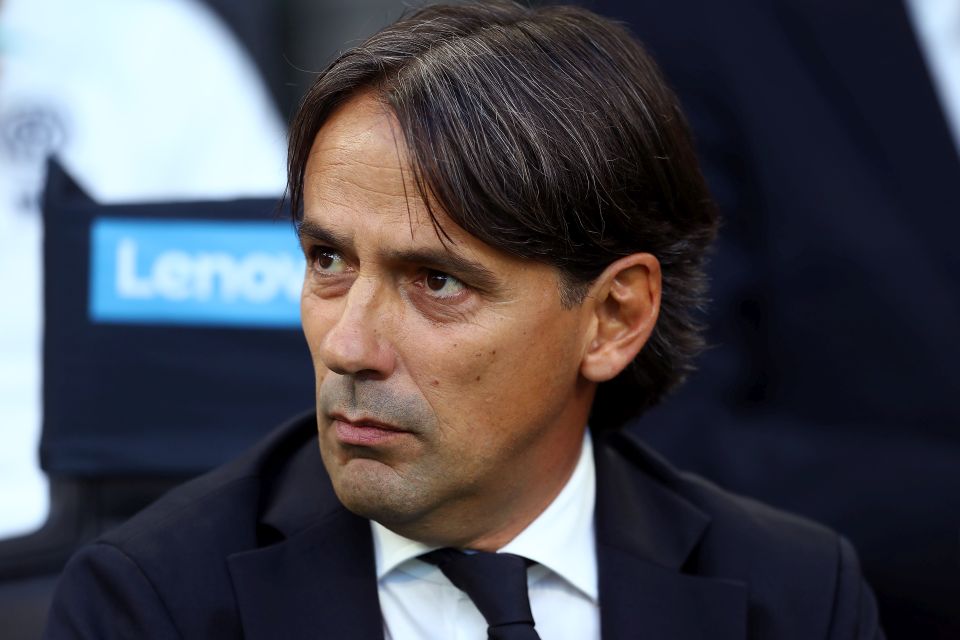 Inter head coach Simone Inzaghi has told his players that they absolutely must produce a reaction to yesterday evening's Serie A loss to Empoli in Satuday's clash with Cremonese.
This according to Italian news outlet Gazzetta.it, who report that the coach has stressed how missing out on Champions League football would be a "disaster" so the team must immediately pick their form up in the league.
If Inter went into yesterday evening's match against Empoli feeling that there was still a faint hope of catching up to Napoli at the top of the Serie A table, they finished it with a sense of uncertainty as to whether or not they will even finish in the top four.
A dominant win by Lazio over AC Milan, combined with the results of Roma and Atalanta over the weekend mean that finishing in the top four is even less certain for the Nerazzurri.
Failure to do so would be nothing less than a "disaster" for the Nerazzurri in a financial sense, according to the Gazzetta.
The club have planned their budget around the windfall that comes from UEFA for participating in Europe's top club competition, and so if they were to miss out it would come as an enormous blow.
For this reason, Inzaghi has emphasized to his players that they cannot afford for yesterday's shock loss to Empoli to be anything other than a temporary slip-up, and they must react to get back on track against Cremonese over the weekend.