Italian Journalist Luca Marchetti: "Milan Skriniar's Agent Confirming He Intends To Leave Whilst Inter Milan Playing Was A First"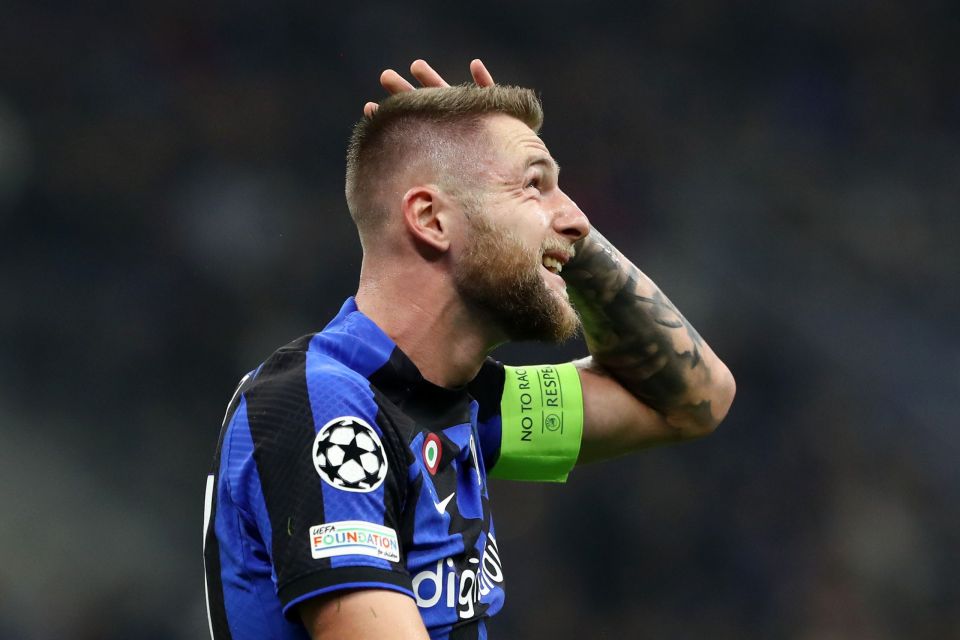 Italian journalist Luca Marchetti feels that the decision of Inter defender Milan Skriniar's agent to reveal that the player intends to leave at the end of his contract whilst the team were in action was a first in terms of timing.
Speaking to Italian broadcaster TMW Radio, via FCInterNews, Marchetti suggested that the timing of the release of an interview Skriniar's agent Roberto Sistici was far from inappropriate.
Inter fans will have been watching the team in action against Empoli when an interview with Skriniar's agent with Sistici was released.
The agent made clear that the player does not intend to extend his contract, that he is in talks with Paris Saint-Germain and other clubs, and that he feels the decision to sell him was Inter's in the first place.
If the timing of the interview weren't inexplicable enough, the fact that it came out moments before Skriniar got himself sent off for the first time in Serie A in almost three years certainly added to the effect.
"We revealed yesterday that Skriniar would say no to Inter's offer, and his agent confirmed it yesterday," Marchetti noted, "and the timing was certainly unusual."
"I think it's the first time that an agent has spoken about the future of one of his player while they are actually playing," he added.
"Then Skriniar then was decisive in a negative way yesterday," Marchetti noted, "which is why I think that the timing was really perculiar."
"It was obvious that Skriniar would end up leaving, and now it's certain that he won't extend his deal," he continued.
"Inter are at a crossroads," he noted. "Do they keep him until June or do they sell him immediately if the offer from PSG arrives?"
"If so, the Inter will above all have to deal with the question of how to replace him."