Simone Inzaghi Not Responsible For All Inter Milan's Problems & Contradictions But Is The Man Who Must Solve Them, Italian Media Argue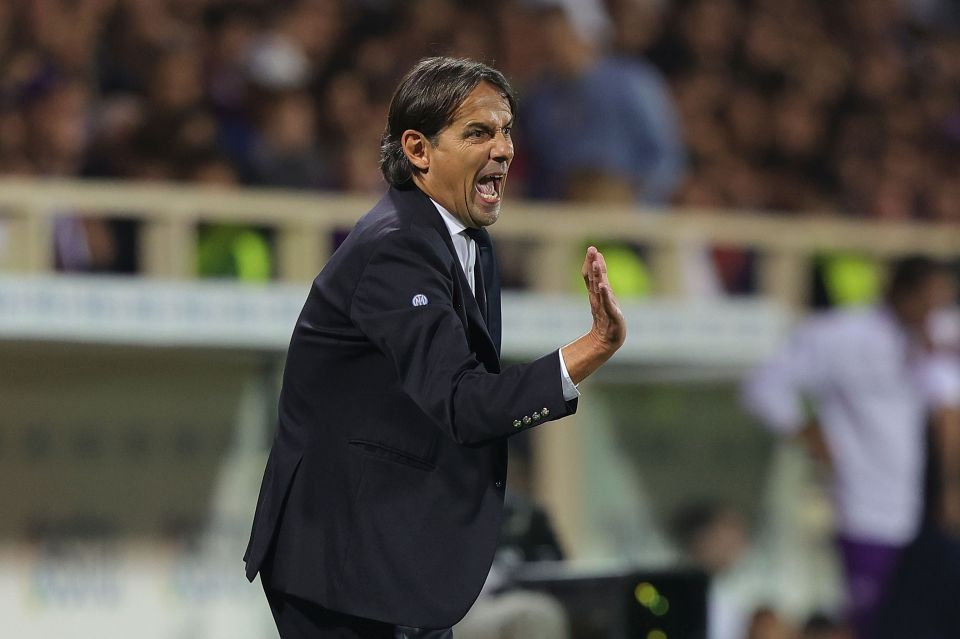 Inter coach Simone Inzaghi is hardly the man who is at fault for all of his team's problems and contradictions, but he is certainly the one tasked with solving them.
This is the view in today's print edition of Milan-based newspaper Gazzetta dello Sport, via FCInterNews, who argue that the Nerazzurri coach must prove himself by working well in adverse circumstances even if they are not entirely of his own making.
That Inzaghi bears some of the responsibility for Inter's erratic form this season cannot be denied, as he has had his say in transfers and fashioned the team in his own image tactically.
The Nerazzurri have certainly looked sparkling in certain moments as they have showed that they can play the way the coach wants them to, but they have equally had their share of dismal lows this season which have demonstrated the bad side of the coach's ideas and methods.
However, the former Lazio coach has also had to deal with issues that are well beyond his control, ranging from the well-known financial issues that the club suffers to what could be seen as blunders by the club directors in the transfer market.
In any event, the Gazzetta argues, Inzaghi's remit is to insulate the team from these off-pitch matters, and find solutions to give them consistency despite the total lack of it at the corporate level.
In this respect, the 46-year-old has not been successful so far this season, as the Nerazzurri's disastrous loss to Empoli in Serie A following up their triumph over AC Milan in the Supercoppa Italiana was only the latest example of the team's form mirroring tumult off the pitch.
According to the Gazzetta, it falls on Inzaghi's shoulders to get things back on track, not just for a short period but with real continuity.
The former Biancocelesti boss can rightly complain that things are not being made easy for him, but these are the way things are and it will be his task to make the best of the situation.