Nicolo Barella Favourite To Become Inter Milan Captain After Samir Handanovic & Milan Skriniar Depart, Italian Media Report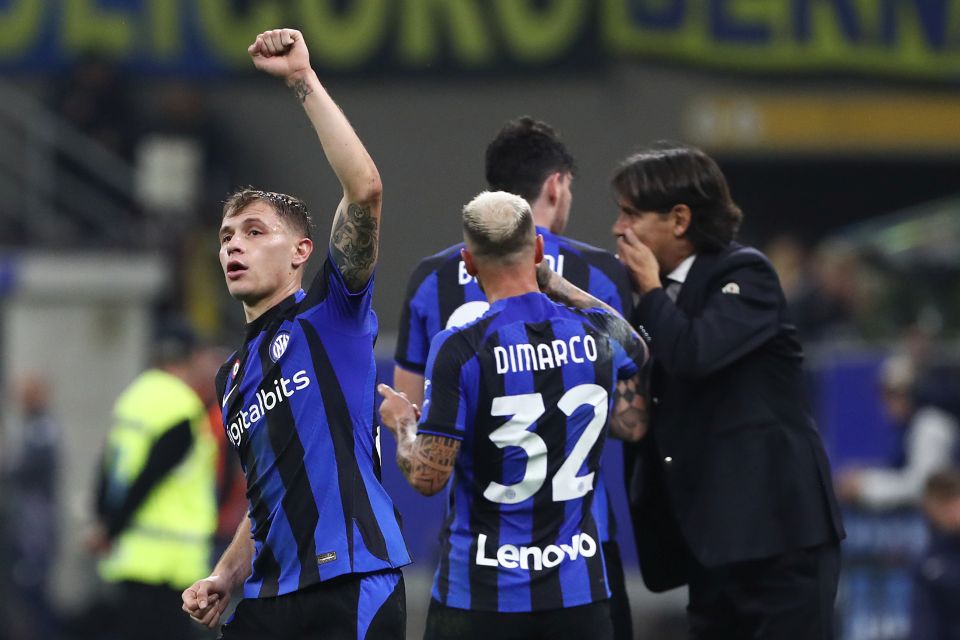 Inter midfielder Nicolo Barella is the likeliest candidate to succeed Samir Handanovic as Nerazzurri captain now that Milan Skriniar looks clearly set to leave.
This according to today's print edition of Turin-based newspaper Tuttosport, via FCInterNews, who report that it is the 25-year-old former Cagliari midfielder who looks set to inherit the armband from the current skipper.
Handanovic remains Inter's club captain even though the Slovenian is now second-choice to Andre Onana in the starting eleven.
It certainly looks only a matter of time before the current captain departs, however, given that he is now 38 and his current contract running out at the end of the season.
Currently, when Handanovic does not play, the player to wear the armband is decided based on seniority, with Danilo D'Ambrosio, Marcelo Brozovic, and Lautaro Martinez coming after the Slovenian.
Skriniar had been wearing the armband in recent matches, and the former Sampdoria should theoretically come after Brozovic in the order of seniority.
However, the confirmation that the Slovakian intends to leave when his contract expires has upended this hierarchy, and also quashed the notion that he had been expected to inherit the armband permanently from Handanovic when the captain leaves.
Thusly, a new full-time captain will have to be identified.
According to Tuttosport, it is Barella who is the main candidate to become Inter captain on a full-time basis once Handanovic and Skriniar are both gone.