Inter Milan Coach Simone Inzaghi: "The Team Wants Revenge After Empoli Defeat, Hope To Recover Injured Players"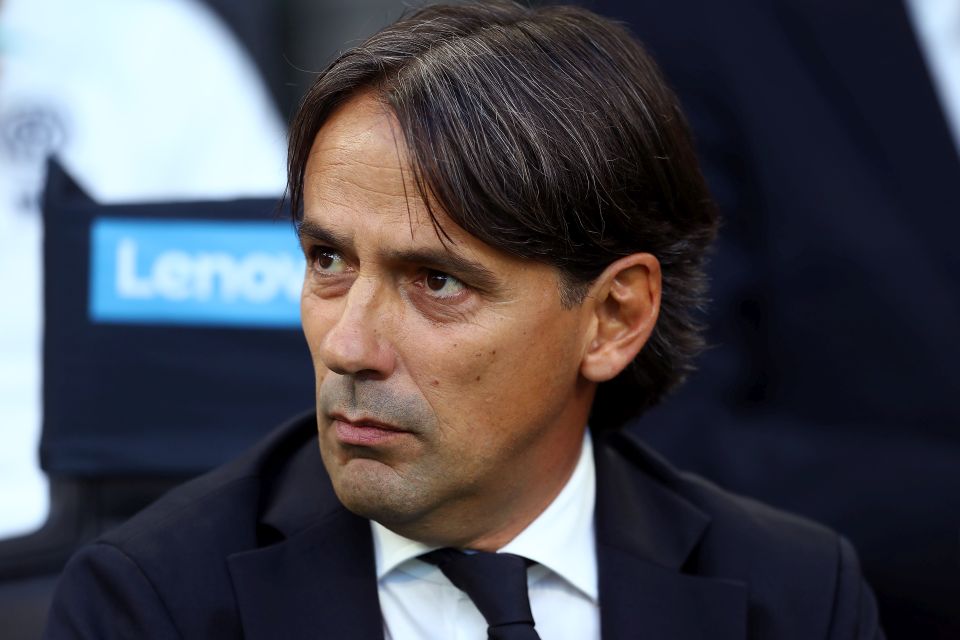 Inter head coach Simone Inzaghi feels that his team is hungry to produce a reaction to their shock Serie A loss to Empoli earlier this week.
Speaking to InterTV ahead of the Nerazzurri's Serie A clash away to Cremonese tomorrow, via FCInterNews, the coach emphasized how tomorrow's match is seen as an opportunity to get some measure of revenge for the disappointment of Monday's loss.
Inter faced a major setback in the context of their season when they lost to Empoli in Serie A earlier this week.
The match was a major blow to the Nerazzurri's title hopes and even their pursuit of top four in the league.
Moreover, the loss to the Tuscans served as a reminder that even the teams lower down in the table are not easy to face in Serie A.
Inzaghi's team will face bottom-of-the-table Cremonese tomorrow, and they know that Davide Ballardini's team will not be a straightforward match, particularly at their own ground.
However, the coach feels that the team have a great hunger to get back to winning ways immediately.
Of the need to react to the Empoli loss, Inzaghi noted that "Fortunately we're getting back on the pitch right away."
"I'm convinced that my team has a huge desire for revenge after the match against Empoli," he continued.
When it was pointed out that his team usually start strong, and have scored the most goals of any team in the first fifteen minutes of Serie A matches this season, Inzaghi replied that "It's a clear characteristic of our team, and this is fundamental to our approach."
"It's usually something we manage to do, and it's a characteristic that has to always be present in my teams."
Of the fact that only Napoli have been truly consistent at the top of the table, and the teams chasing them less so, Inzaghi said that "Everyone will need to find more consistency."
"At the moment Napoli are in a league of their own," the coach noted, "and then there are five teams all within a few points of one another."
"We'll have to be more consistent by taking things one match at a time, because with so many matches coming closer together we'll have to focus on the individual games."
Of tomorrow's opponent Cremonese, who are bottom of the table but have found some solid form under newly-appointed coach Davide Ballardini, Inzaghi said that "They've had some good matches this season, such as against Milan, Napoli, and Juventus at home."
"Now they've changed coaches, and they have a new coach who I've faced many times before, he's an excellent coach and his teams always have a well-defined style of play."
"Apart from that, they've just reached the Coppa Italia round of sixteen against Napoli at Maradona and also played a good match away to Bologna," he noted, "they're in great form right now."