Inter Milan Coach Simone Inzaghi: "I Ignore External Criticism Of Club, Most Important Thing Is To Have Trust Of Players & Fans"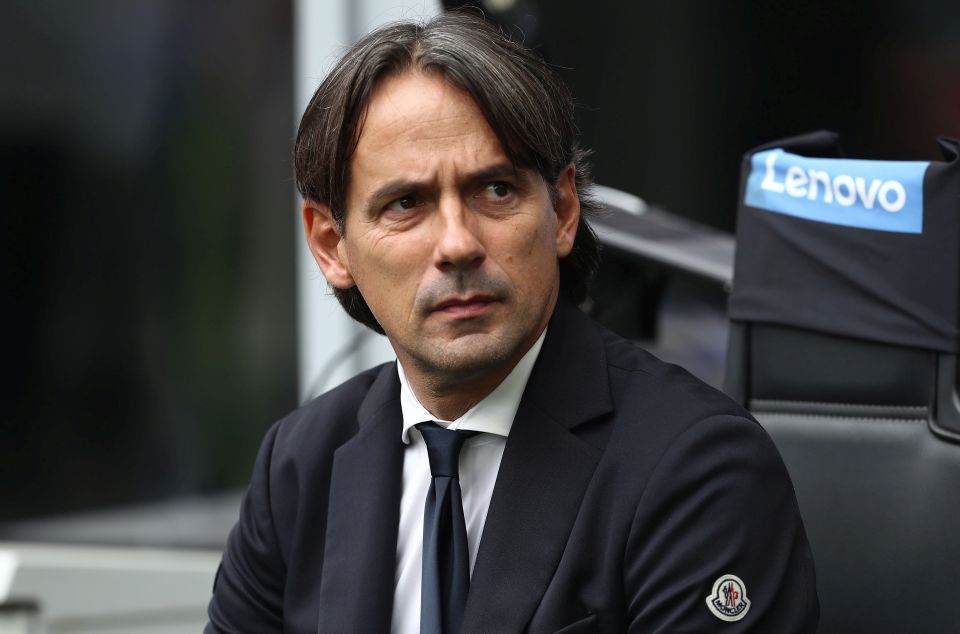 Inter coach Simone Inzaghi was defiant in the face of criticism of the club, following the 2-1 win over Cremonese in Serie A this evening.
The Nerazzurri bounced back from a 1-0 defeat to Empoli on Monday to secure a win over the league's bottom club, as they moved 10 points leaders Napoli, ahead of their Derby del Sole clash against Roma tomorrow.
Speaking in his post-match press conference, and as reported by FCInterNews.it, Inzaghi insisted that he was unaffected by criticism coming from outside the club, and was confident in maintaining the backing of his players and the supporters.
"I have to be honest, I listen little, I talk a lot with my players, with my club. I try to leave to the outside world what happens," the former Lazio coach claimed.
"Obviously in a team like Inter there is a lot of talk about it, when you coach Inter it's normal to receive criticism, then it's up to me to understand the criticism that comes from a calm person or that which is directed by someone else.
"I've been in football for a long time and I know how it works, the important thing is to have the trust of the players and these fans who never fail to support us.
Inter had come into the match against Empoli off the back of lifting the Supercoppa Italiana against AC Milan with a 3-0 win in Saudi Arabia, but celebrations were dampened by the loss to the Azzurri.
"In fact we are sorry because they had dedicated a party to us against Empoli for the Super Cup and we didn't manage to repay them, we also talked about this with the team."
The coach was pleased with the reaction though and felt that Inter were worthy winners against Cremonese, but admitted that the Nerazzurri were still suffering from the aftereffects of losing players to the World Cup before Christmas.
"We came from that bad night against Empoli, which obviously did not please anyone, we wanted to react immediately and we succeeded.
"This result gives us a leap forward in the standings and lets us face the next matches in the best possible way.
"The World Cup still weighs on us a lot, but we have a duty to move forward. As a coach I would have used a change to help the team, I had Mkhitaryan and Gagliardini who had run a lot and I didn't have any fresh centre-backs to throw on.
"At 2-1, in my opinion it was not the time to change and in fact it was one of the few times I only made four changes."
Chelsea striker Romelu Lukaku returned to Inter on loan last summer but has underwhelmed with poor form and fitness issues, and Inzaghi warned that it would still take some time for him to return to his best, despite a substitute's appearance following a recent injury.
"He's increasing his workload, it will still take a while, but he's working at his best.
"From time to time I will decide, with so many close matches I need everyone, even those who were on the bench, those who were home suspended, at this moment we need everyone."
Inter now turn their attention to Atalanta in the Coppa Italia on Tuesday, before a return to Serie A duties with the Derby della Madonnina against AC Milan next Sunday.