Inter Milan Coach Simone Inzaghi: "Skriniar Is A Great Professional, Ask Marotta & Ausilio About His Future"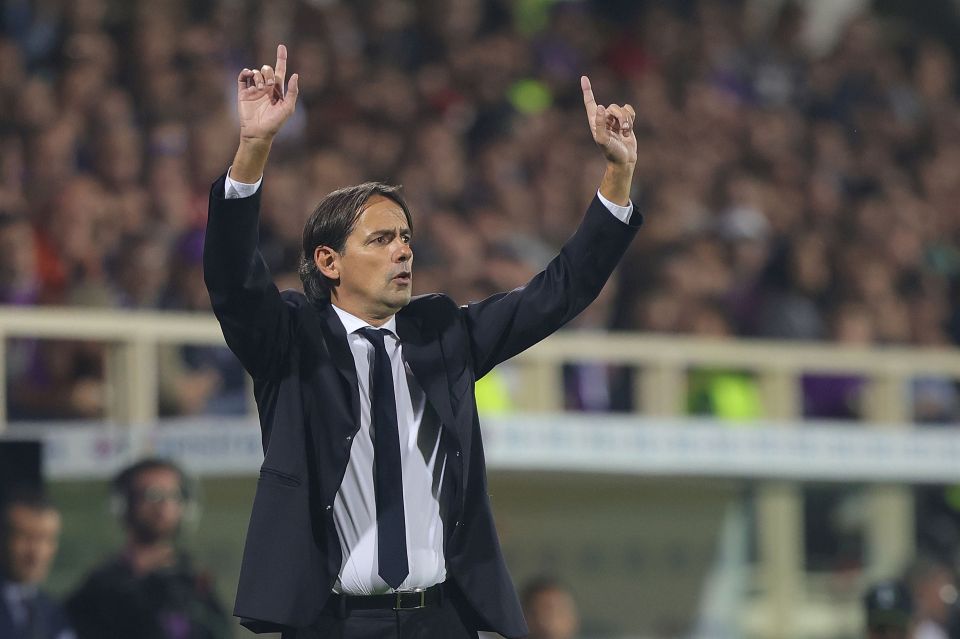 Inter coach Simone Inzaghi refused to be drawn on the future of Milan Skriniar after tonight's 2-1 win over Cremonese in Serie A, with the defender linked with a move to Paris Saint-Germain.
Skriniar is out of contract in the summer and has rejected an extension at Inter, with PSG tipped to swoop for him as a free agent, although there have been suggestions that he could leave before the end of the January transfer window.
Speaking to Italian television broadcaster DAZN after the final whistle at the Stadio Giovanni Zini, and as reported by FCInterNews.it, Inzaghi insisted that Skriniar's future would be resolved by directors Beppe Marotta and Piero Ausilio, after the Slovakian missed the match through suspension.
"Ask Marotta and Ausilio (if Skriniar will be available at the end of January), I said that Milan is a great professional who always trains to the maximum," Inzaghi declared.
"Then what will happen I don't know, I focus on the pitch and the players available."
Inter had to come from behind to beat bottom club Cremonese, with a Lautaro Martinez brace overturning David Okereke's early goal, but Inzaghi insisted that he was pleased with his side's display.
"You misinterpreted from the sidelines. I am very happy with my team, we gave a great performance.
"The goal could have created some problems for us, but we did well to stay on the ball. They were coming from the draw in Bologna, I'm very happy with the game.
"I told the boys to stay short because they kicked very long, but I'm satisfied with the result.
"I got great signals from the team. We knew we would find an opponent that was strong and would put us in difficulty.
"If I have to find a flaw it was the mistakes in the finishing that if done well would not have put us 2-1 up at the end of the game. But I'm happy, now let's think about Tuesday."
The former Lazio coach was pleased with the attacking options at his disposal, with Edin Dzeko starting alongside Martinez, and Romelu Lukaku and Joaquin Correa coming off the bench in the second half.
"Absolutely yes, Dzeko and Martinez are fine. But Lukaku and Correa are also returning and are training in the best possible way. Their condition will also grow because it is difficult to only use Edin and Lautaro."
Inter have struggled to keep opponents out in away games this season and once again conceded, and Inzaghi admitted that the Nerazzurri needed to improve.
"We are working on it, but who knows what questions I would have heard if we had lost. However we are Inter, we have to play great games without conceding these goals. We must always try to work and do better."
Attention now turns to the Coppa Italia and a clash against Atalanta on Tuesday, before the Derby della Madonnina against AC Milan in Serie A next weekend.
"We definitely have the same enthusiasm for the derby, but first there's Atalanta in the Coppa Italia. We have matches every three and a half days and we try to do them in the best possible way and trying to recover players who will give us a hand.
"Of course the Coppa Italia is a target, we care about it and we want to honour it by having it on the shirt. We want to prepare for the challenge against a strong opponent in the best possible way."
Finally, Inzaghi prompted defender Francesco Acerbi to give a young fan his shorts after the final whistle, and felt that it was a gesture to mark the support given to Inter after winning the Supercoppa Italiana in Saudi Arabia earlier this month.
"Yes, he was next to the bench and always cheered us on. There were a lot of people supporting us today, they gave us a big party after the Super Cup and we weren't able to repay them," Inzaghi added.