Milan Skriniar Likely To Stay At Inter Milan This Month As PSG Haven't Raised Offer, Gianluca Di Marzio Reports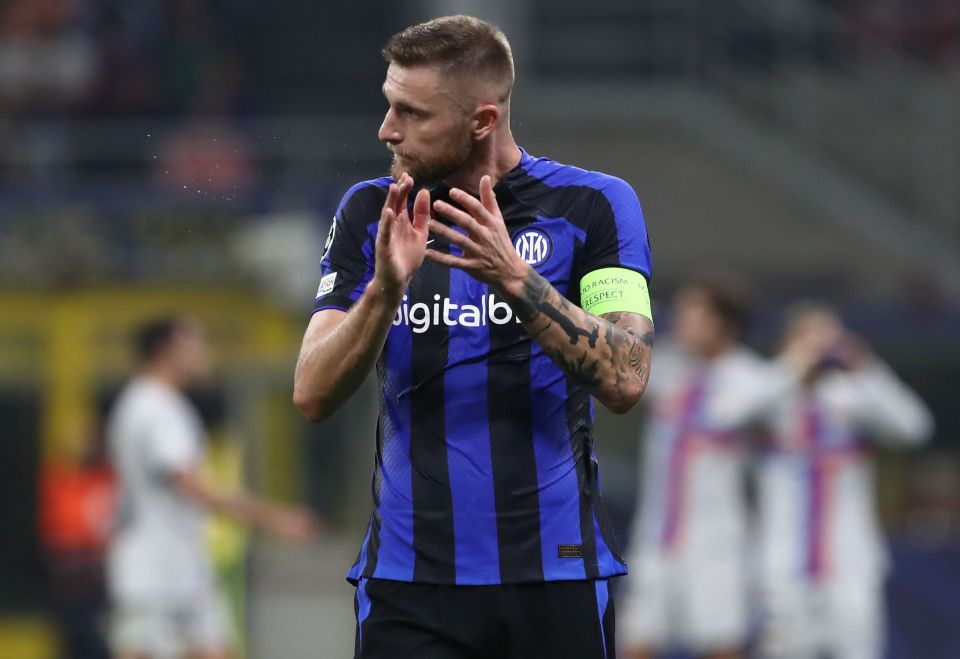 Inter defender Milan Skriniar is likely to remain a Nerazzurri player for the rest of the season.
This according to Sky Sport Italia transfer market expert Gianluca Di Marzio, who reported live on air moments ago that Paris Saint-Germain have not raised their offer for the 27-year-old, so the Nerazzurri are not set to make a sale this month.
Inter have been waiting to see whether or not PSG would raise their offer for Skriniar before the January transfer window closes.
The Parisians have already had a bid rejected for the former Sampdoria defender, but Inter have been anticipating the possibility that they could arrive with an offer that would be high enough to get a deal done.
However, Di Marzio reports, no such increased offer has arrived.
Accordingly, Inter do not wish to sell Skriniar before the transfer window ends tomorrow evening, and the player is instead likely to see out the rest of the season until his current contract expires.