Denzel Dumfries' Agent Rafaela Pimenta: "Top Teams Know Inter Milan Won't Sell Players For Less Than They're Worth"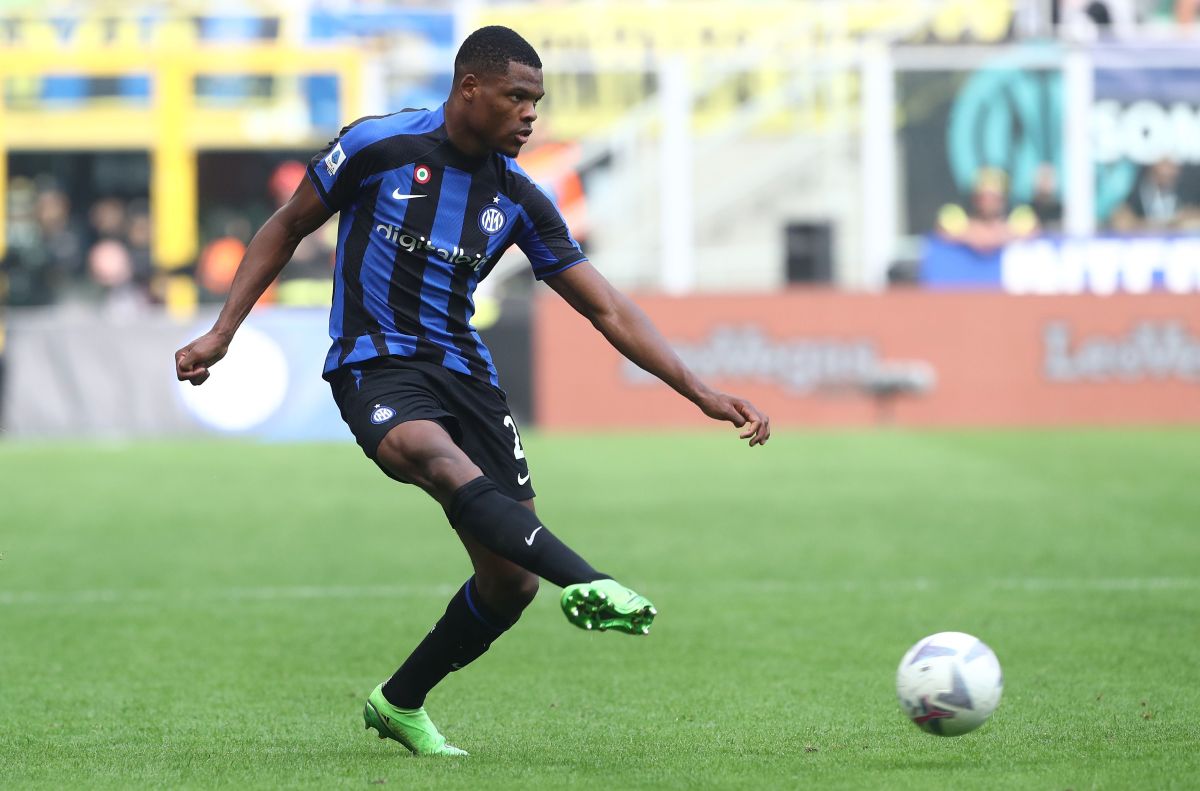 The agent of Inter wingback Denzel Dumfries feels that the Nerazzurri are a team who make it clear that they will not sell their players for less than they are worth.
Speaking to Italian news outlet TuttoMercatoWeb, the 26-year-old's agent gave her thoughts on the Nerazzurri's transfer strategy, which as typically seen them set an asking price to it and then stick to it in order to get a deal done.
It's not secret that Inter have been willing to listen to offers for players in recent transfer window, a result of the club's need to bring in revenue from the transfer market amid their ongoing financial concerns.
The likes of Achraf Hakimi and Romelu Lukaku were both sold in the summer of 2021, though in both cases only after a very large offer arrived.
Meanwhile, defender Milan Skriniar may now look set to join Paris Saint-Germain either this month or at the end of the free, but this is only because of the fact the Nerazzurri turned down multiple offers from the Parisians during the summer transfer window as they considered them to be too low.
"Inter do very well," Pimenta said of the Nerazzurri's transfer negotiations, "when you look at top teams around the world, they're afraid of negotiating with them."
"They don't sell for cheap," he went on, "they set a price for a player and then they stick to it."