Inter Milan Coach Simone Inzaghi: "Left Skriniar Out To Give Him Some Time But He's A Professional So No Problems"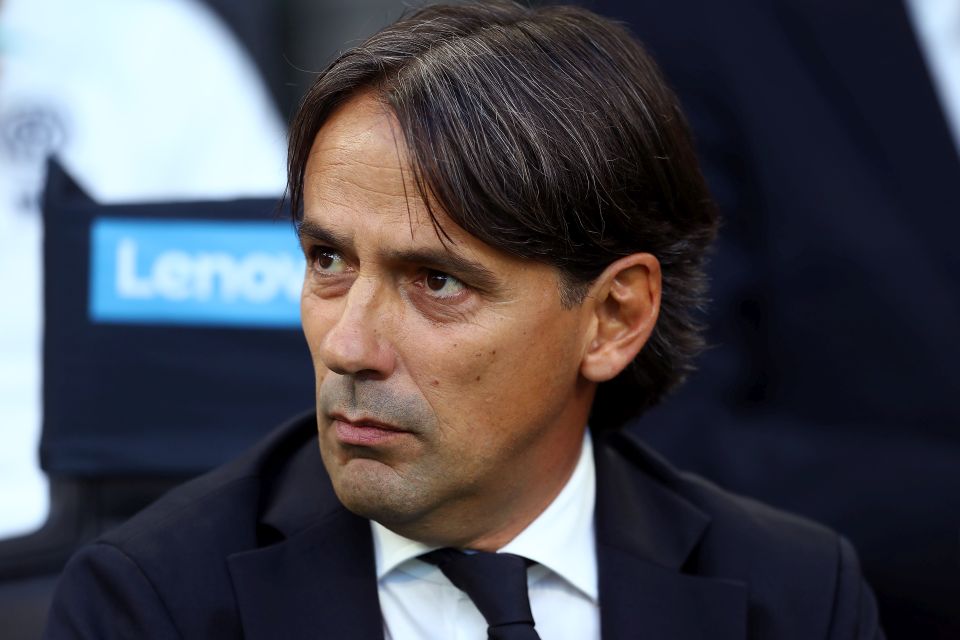 Inter head coach Simone Inzaghi has revealed the reason why defender Milan Skriniar was not in the squad for this evening's Coppa Italia quarterfinal clash with Atalanta.
Speaking to Italian broadcaster SportMediaset after the match, via FCInterNews, the coach explained that he gave the 27-year-old time to reflect given the situation with his contract, but that there are no problems.
Skriniar was one eye-catching omission from Inter's squad list for this evening's Coppa Italia match against Atalanta.
The Slovakian was not injured, and unlike in Saturday's Serie A match against Cremonese, he did not miss it through suspension.
The former Sampdoria's absence from the squad came amid speculation and drama around his future as he is set to join Paris Saint-Germain in the summer.
Inzaghi admitted that he gave Skriniar time to himself, but also insisted that the player's continued professionalism means that there will be no more issues for the rest of the season.
"I decided to leave him out to give him some time to himself, but there are no problems," the coach said of the defender.
"He'll be with us until the end of June," he continued, "and he'll train in the best way, he's a professional."
"And then I'll decide one match at a time whether or not I will decide to use him," Inzaghi added.
Of the performance by match-winner Matteo Darmian in the back three, the coach said that "I already played him there last season and he adapted in the best way possible."
"Having players like him and D'Ambrosio who are always ready and who train at their best is an advantage for a coach," he said.
"Matteo deserves all the praise that he received this evening, he always gives his all in training," Inzaghi added.
Of the criticism that he and his team have received recently, the coach said that "The facts speak for themselves, the pitch speaks for itself."
"We have to always play like this in all matches, trying to go as far as we can in every competition."
"It wasn't easy, but we really wanted to reach the next round in front of our fans, and we gave our fans something to cheer about," the coach continued.
"Let's not forget that we were up against one of the best teams in Italy," he stressed.
Of defender Francesco Acerbi's display on the left, the coach said that "He showed great concentration, he puts in a lot of work."
And of striker Romelu Lukaku, Inzaghi said that "He did well this evening."
"I'm very happy with the way I see him working in training, and then I have to make my selection decisions one match at a time."
"Correa is also regaining his fitness," he went on.
"I'm happy for Romelu Lukaku because he seems to be getting better with each passing match."