Coming Months Decisive For Inter Milan Owned Trio Sebastiano Esposito, Eddie Salcedo & Samuele Mulattieri, Italian Media Highlight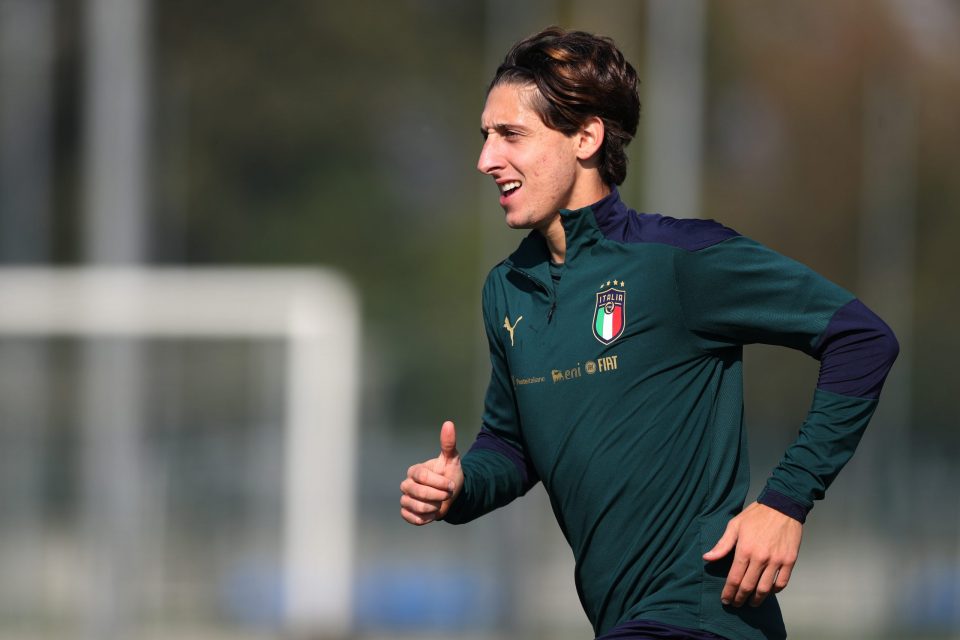 All three of Sebastiano Esposito, Eddie Salcedo, and Samuele Mulattieri's performances over the rest of the season will be decisive in establishing what Inter decide to do with them in the summer.
This is highlighted by Milan-based newspaper Gazzetta dello Sport, via FCInter1908, who note that each of the trio of Nerazzurri-owned strikers will be playing for their future on loan in Serie B over the remainder of the current season.
In the case of Esposito, the sense of unfulfilled potential has always lingered around the young striker.
After his loan spell with Anderlecht ended prematurely this time around, the 20-year-old has made the switch to join Bari on loan over the rest of the season.
Esposito's current contract with Inter runs out at the end of June 2025, and so the Nerazzurri will know that sooner or later they have to make a decision on whether to extend his deal and continue to watch him develop or sell him while they can.
More pressingly, young striker Salcedo's current deal runs out at the end of June 2024.
The Italian youth international has yet to kick on from the potential he displayed early on, and he is now back at his old club Genoa on loan for the rest of the season.
Given Salcedo's contract situation, there is a good chance of Inter having to cash in and sell the 21-year-old permanently in the summer rather than another loan.
Lastly, 22-year-old striker Samuele Mulattieri has been enjoying a positive loan season at Serie B league leaders Frosinone.
The temptation will certainly be there for Inter to sell Mulattieri permanently with his stock high off the back of this season, although keeping hold of him would also be an option if the Nerazzurri believe that his value can continue to be increased with further loan moves.