Italian Journalist Marco Barzaghi: "Full Inter Milan Squad Available For Milan Derby, Edin Dzeko To Start Ahead Of Romelu Lukaku"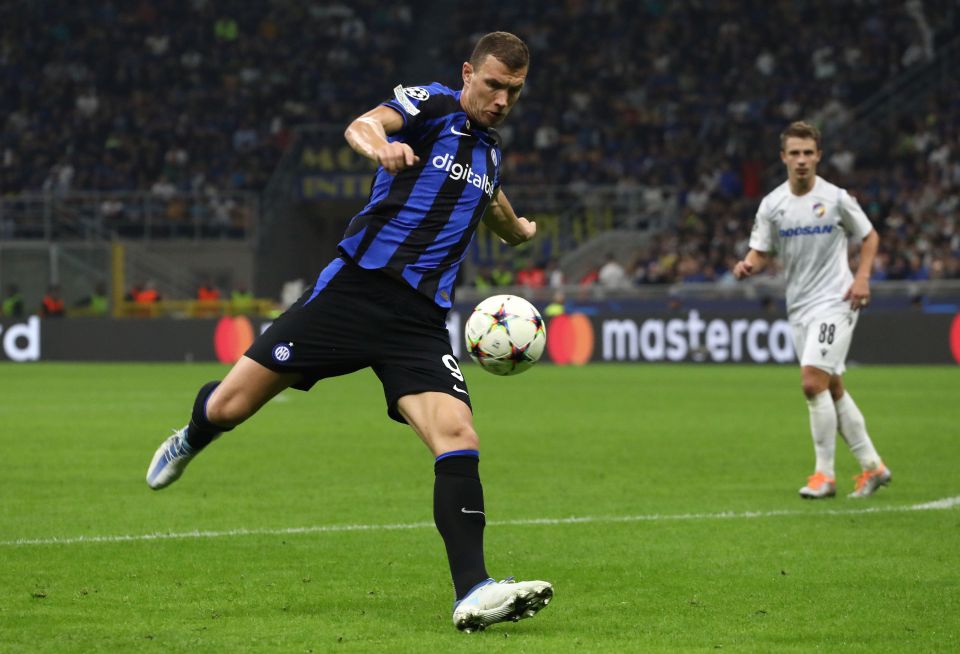 Italian journalist Marco Barzaghi expects that Inter striker Edin Dzeko will be in the Nerazzurri starting eleven for this Sunday's Serie A clash with AC Milan.
Reporting live on Italian broadcaster Sky Sport Italia, via L'Interista, the journalist noted that Inter coach Simone Inzaghi has a full squad to choose from in the Milan derby, and stated that Dzeko is the favourite to start despite Romelu Lukaku pushing to be available.
Dzeko and Lautaro Martinez have been Inter's starting strike pair in the majority of their matches since the return from the winter break.
However, Lukaku's positive appearance starting in the team's 1-0 victory over Atalanta in the Coppa Italia quarterfinal on Tuesday suggested that the Belgian could be very close to being ready to fight for a starting to place.
According to Barzaghi, Lukaku would be very much keen on it, but Inzaghi is still inclined towards starting Dzeko alongside Martinez.
"The latest news is that everyone is available," he reported, "Simone Inzaghi has a complete group of players to choose from and he will go with whichever players he feels he can rely on most."
Barzaghi added that "Despite the fact that Lukaku wants to get on the pitch and will push to play, Dzeko and Martinez will be the two to start in attack."