Roma Sporting Director Tiago Pinto On Inter Milan Target Chris Smalling: "He Can Trigger Automatic Extension Clause, He'll Decide On His Own Future"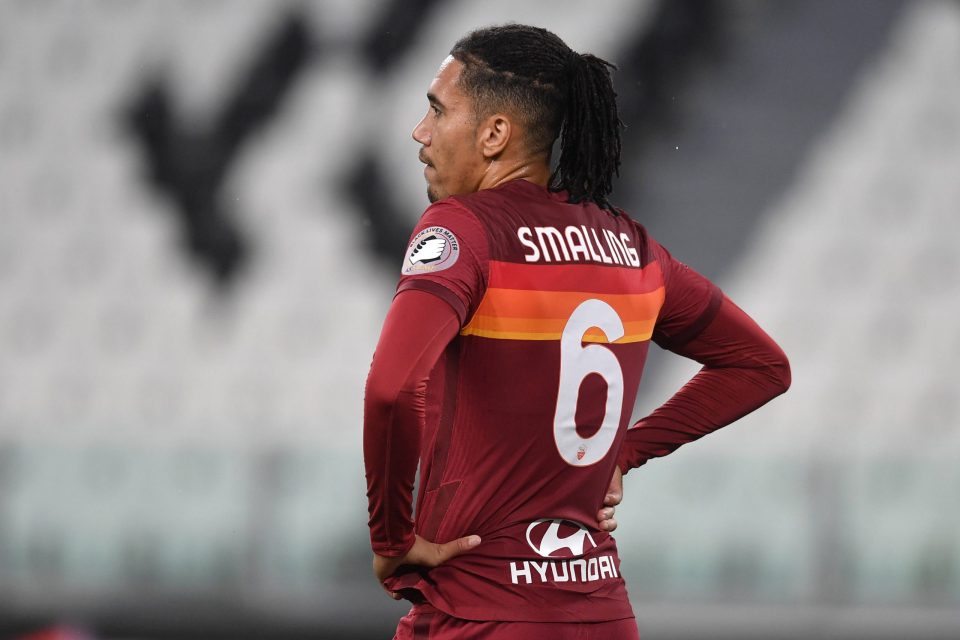 Roma Sporting Director Tiago Pinto expects that current Giallorossi defender and reported Inter target Chris Smalling will be the only one who can make a decision on his own future.
Speaking to Italian broadcaster DAZN prior to the capital club's Serie A match against Empoli, via FCInter1908, the executive explained that now the Englishman will be free to exercise an automatic extension clause in his contract, and will make his decision over the coming weeks and months.
Smalling is now officially eligible to exercise a clause in his contract which would allow the former Manchester United man to automatically extend his contract at the same terms that he currently is on.
However, the 33-year-old's club are also ready to offer him a new two-year deal, albeit at lower wages, according to reports.
Meanwhile, Inter are one of the main clubs reportedly already in talks with Smalling and his representatives, and could potentially offer a higher deal than the Giallorossi could.
"The ball is in Smalling's court," Pinto explained, "all parties would like to continue on together."
He added that "The clause for automatically extending his contract begins today, he'll make his own decision on whether or not to stay."