Inter Milan Expecting De Vrij's Response To Contract Extension Offer By End Of February & Line Up Roma's Smalling As Replacement, Italian Media Report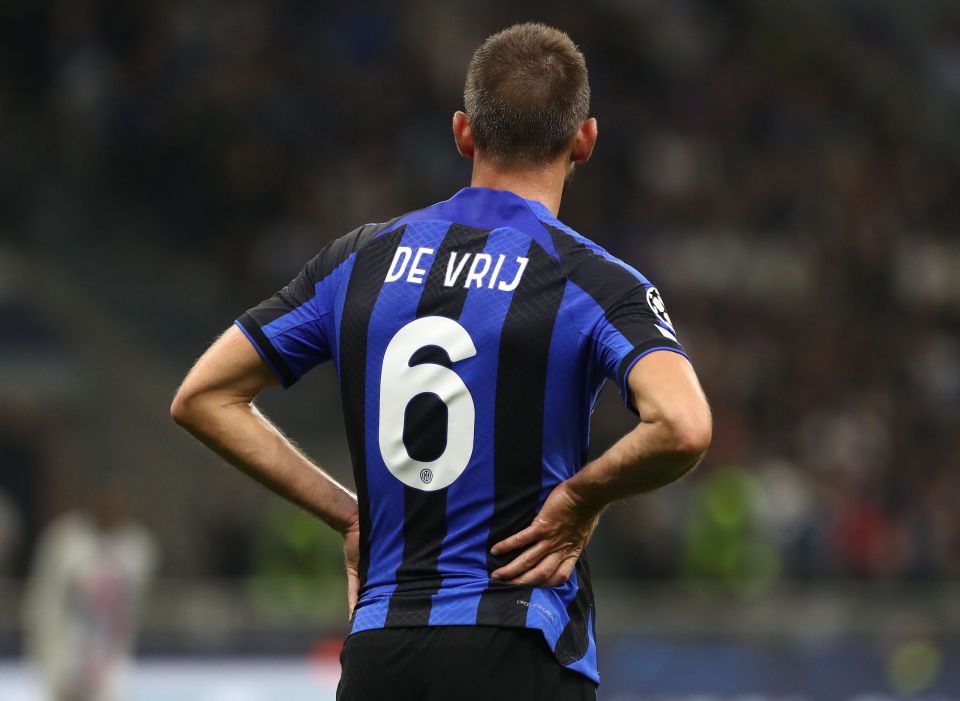 Inter are waiting for a response from defender Stefan de Vrij to their contract extension offer by the end of February.
This according to Italian news outlet Gazzetta.it, who report that the Nerazzurri are expecting that the Dutchman's response to their offer will arrive some time by the end of the current month, and that Roma's Chris Smalling is at the ready in the event that he declines.
Now that Milan Skriniar is set to leave Inter on a free transfer at the end of the current season, the Nerazzurri are not keen to lose de Vrij on a free transfer as well.
The 30-year-old former Lazio and Feyenoord defender is the subject of some offers from teams in the Premier League and La Liga, but as of yet no truly top clubs across Europe have stepped up with interest in his signature.
Meanwhile, the player is happy in Milan and would like to stay, but given that he has dropped out of the regular starting eleven, this could convince him that a new challenge is necessary.
The Nerazzurri have put a two-season contract extension on the table, and are expecting de Vrij's response over the coming weeks.
In the event that the 30-year-old were to turn down the Nerazzurri's offer, they would then move for Roma defender on a free transfer to replace the Dutchman.