A Few Of Inter Milan's Biggest Wins Throughout History In All Competitions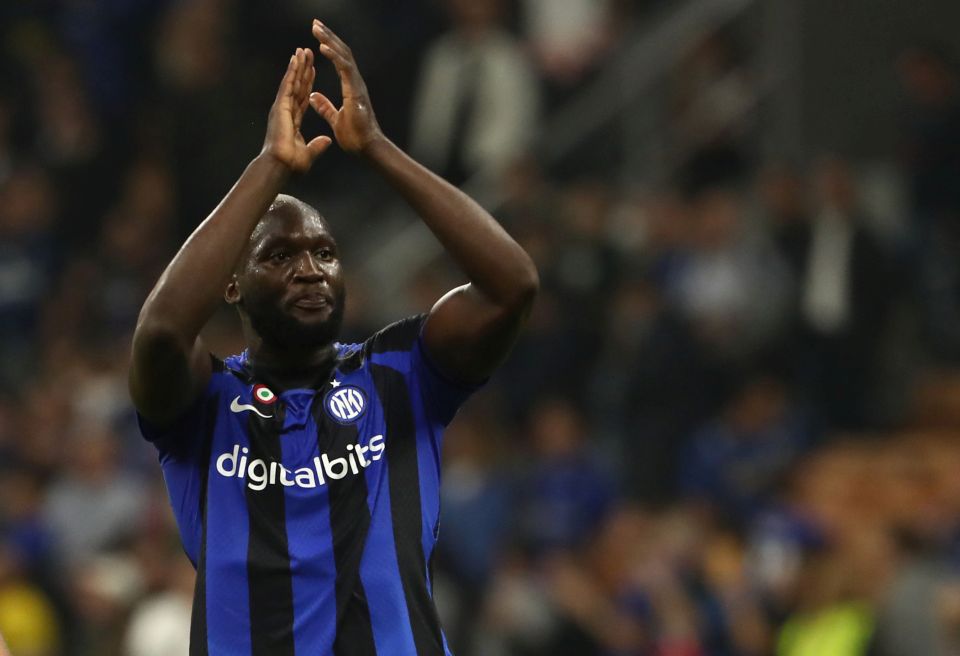 Inter Milan has had a long history of victory. Even in the 2022/23 Serie A, they rank second, having won 15 of the 23 matches in which they've participated.
While not an excellent record, it is better than most Italian clubs competing in the ongoing Serie A (aside from Napoli).
Their recent victory against Udinese got us thinking about some of Inter Milan's most historic wins. So, in this article, we will share with you the biggest successes in Inter Milan's history.
The Serie A Successes
Inter Milan is one of the most successful Serie A clubs. Over the course of 114 years, the club has accumulated 19 trophies.
This accomplishment is mirrored by the fellow-Milan club, AC Milan, putting both of them at the 2nd spot for most Serie A trophies, after Juve's 36.
Perhaps unsurprisingly, this fact also propels them to the top of the odds whenever betting is involved.
In 2022/23, Inter Milan was one of the favorites to win Serie A. As it stands, most gravitate towards Napoli.
However, Inter is still a favorite for most of the matches. Online bookmakers are especially careful when covering Serie A, as it is one of Europe's most popular leagues.
Sports betting sites are convenient and easy to use. And best of all, many of them often double as an online casino, which harbors all of the best games gamblers play.
Inter Milan's most recent Serie A trophy came in the 2020/21 season. The Big Grass Snake as Inter Milan are nicknamed in Milanese dialect, swallowed the competition, winning in 28 games, tying in seven, and only losing three throughout the season.
During that iteration of Serie A, they defeated Napoli, Milan, and Juve, but their biggest success came against Udinese, in the very last match.
On 23 May, Inter faced off against Udinese. And despite the Little Zebras scoring a goal, they were eventually devoured by the Big Grass Snake with a final score of 5 – 1.
However, this is far from Inter's biggest win at the Serie A. That honor, goes to the 1933 iteration of the competition, during which Inter faced off against Casale.
In a historic game, the Well-Cherished One defeated their opponent, ending the game with a score of 9 – 0. The standouts during the match were Attilio Demaria and Giuseppe Meazza, both of whom managed to pull of impressive hat-tricks.
The Famous Prima Categoria 1915 Match
Most fans know the Prima Categoria as the name for Italy's top football category. However, until 1922, the Prima Categoria was simply the name for the top-tier football competition, a precursor to Serie A.
And it was during the 1915 Prima Categoria, one of Inter Milan's most notable games occurred.
L.R. Vicenza, or ACIVI Vicenza as some may call it, is currently playing in Serie C. However, in 1955, they ran the Prima Categoria circuit.
And it was during a match against Vicenza that Inter Milan won one of their biggest games, spearheaded by one of the club's best players of all time, Luigi Cevenini.
During the whole game, Vicenza could not score a single goal. Inter Milan's defense held firm. However, it was the attackers that genuinely shined.
The game ended with an incredible 16 – 0 in Inter's favor. It has gone down in history not just as one of Inter's biggest wins but as one of the biggest wins in top-tier Italian football in general.
The 2013/14 Serie A Match against Sassuolo
The 2013/14 Season for Inter was a mixed bag. They only lost eight matches out of 38. However, the rest was a mix of ties and victories.
In the end, they came in 5th, which isn't a bad placement. Though "bottom of the top five" was a sour phrase uttered about one of Italy's most notable clubs.
However, during the season, Inter had one of the tournament's most impressive "away" victories.
Early in the competition, on 22 September 2013, Inter Milan was scheduled to travel to Reggio Emilia and play against the home team, Sassuolo.
As it stands currently, Sassuolo languishes in the bottom five of Serie A. And though in 2013, the standings were different, Inter was still the favorite to win the match.
Sassuolo's failed attempts to break Inter's defense resulted in a 0 score for the Reggio Emilia team. On the other hand, Inter's strikers scored seven goals, leaving the Watermelon Peel out to dry.
Nobody could have foreseen an incredible final score of 7 – 0. What is more impressive is that the Black and Blues have won two other games with such a fantastic final score.
One occurred in 1926/27 against Valenzana Calcio, and the other during the 1958/1959 season against Ozo Mantova.
In The Champions League
Inter Milan have had a pretty successful run of the Champions League. They've won the competition on three separate occasions, most recently during the 2009/10 season.
Their biggest ever win in the Champions League group stage is winning by 4-0, the most recent rout coming this season in the penultimate group stage match against Viktoria Plzen, where Romelu Lukaku scored coming off the bench.
In 2004, Inter Milan faced off against Valencia in October. Inter's team was stacked with top-tier players, including Dejan Stankovic, one of the most accomplished footballers from Former Yugoslavia.
Valencia's side was no slouch, as the team managed to penetrate the Snake's defense and score a goal. However, in return, Inter scored 5.
To this day, this game marks Inter Milan's personal record for the most goals scored during the Champions League.
Conclusion
These are just four of the most impressive achievements Inter Milan has managed to pull off.
The club has a long history of successes, some even more impressive than the ones we covered in this article.
They are doing rather well during the ongoing Serie A season, despite some lackluster matches and performances.
Currently standing in second, the club might just pull off an upset and overtake Napoli. Though most experts don't see that as very likely.