Ex-Inter Milan Midfielder Borja Valero: "Suffering Part Of The DNA Of Pazza Inter, Marotta's Statements On Lukaku Harsh But Realistic"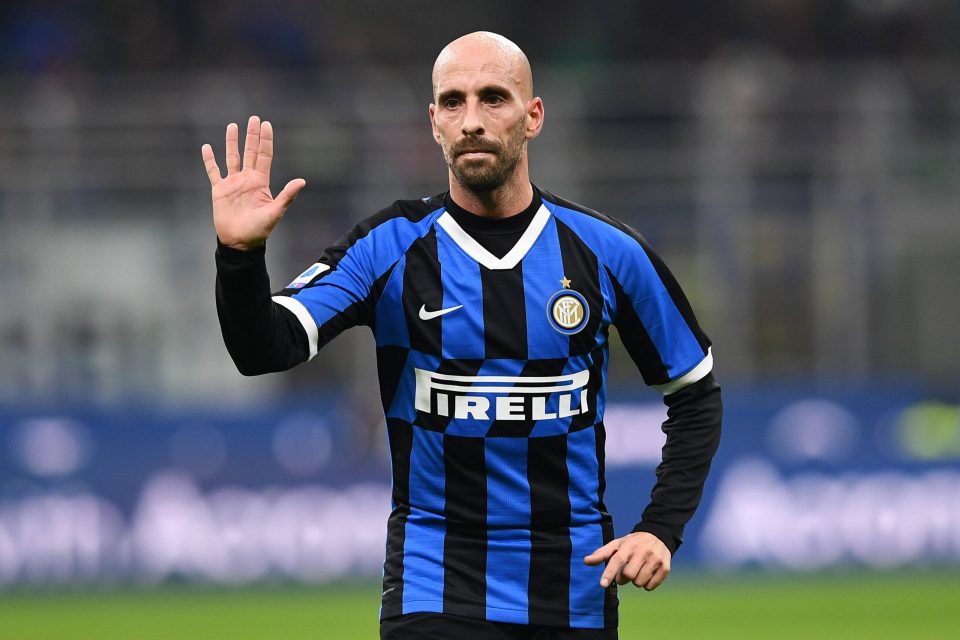 Former Inter and Fiorentina midfielder Borja Valero feels that the dramatic closing stages of the Nerazzurri's Champions League clash with Porto yesterday were just part and parcel with the club's DNA.
Speaking to Italian broadcaster Radio Sportiva, via FCInterNews, the Spaniard noted that these kinds of dramatic moments are what embodies the "Pazza Inter" spirit, and also gave his thoughts on the Nerazzurri's strategy with striker Romelu Lukaku's loan from Chelsea.
Inter certainly had a nervy final few minutes at the Estadio do Dragao yesterday.
Over the course of more than seven minutes of added time, Porto launched their most sustained assault on the Nerazzurri's goal of the entire match, knowing that only one goal was needed to send the tie to extra time.
Inter held on to keep their clean sheet intact, and with it their one-goal advantage in the tie.
However, it did not come without a madcap finale, something which Valero feels is to be expected with Inter.
"I think it's part of the Nerazzurri's DNA to suffer like this," the former midfielder said.
"The famous Pazza Inter were once again on show yesterday evening," he added.
"They looked to be playing quite passively to me, they were well aware of the result from the first leg."
"Yesterday's match had a bit of a deceptive ending, because if you watch the last three minutes it looks like Porto were creating a lot, but over the rest of the match Inter weren't under much threat of conceding."
Valero also gave his thoughts on Inter CEO Beppe Marotta's admission that it is not certain whether striker Lukaku will stay beyond the end of his current loan move from Chelsea, and then further negotiations will be needed, calling them "Harsh but realistic words."
"We're seeing fewer and fewer players, and particularly forwards, who stick with one shirt for their whole career."
"So I think his words are right, and I think anyone who wants to play for Inter also has to make a little more effort."
"The club must be very aware of their financial situation," Valero added.
"With a player like Lukaku, if he's not getting on the pitch much then keeping hold of him makes little sense," the Spaniard suggested.\
"So I think Marotta's words should be interpreted in that sense."