Inter Milan CEO Beppe Marotta: "Criticism Against Simone Inzaghi Unfair, Tomorrow We'll Write To UEFA To Understand What Happened To Our Fans Tonight"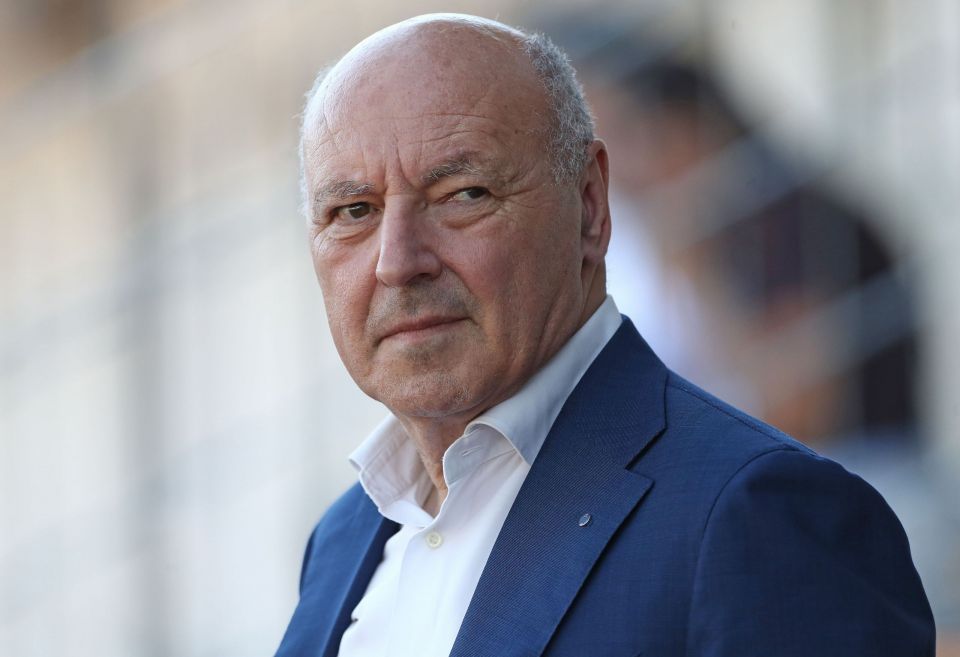 Inter CEO Beppe Marotta feels that the criticisms that Nerazzurri head coach Simone Inzaghi has been receiving have not been fair.
Speaking to Italian broadcaster SportMediaset following the team's goalless draw away to Porto which saw them reach the Champions League quarterfinals, via FCInterNews, the CEO defended the coach, and also noted that the team will expect answers regarding the situation which saw Nerazzurri fans denied entry into the stadium
Inzaghi has been under fire in recent weeks, with losses to the likes of Bologna and Spezia in Serie A certainly not having helped the former Lazio coach's case.
However, the Nerazzurri directors have always made clear that they continue to back the 46-year-old and the job that he has done at Inter.
For his part, Marotta took reaching the last eight of the Champions League as another opportunity to highlight that he remains perfectly happy with Inzaghi as Inter coach.
Of reaching the quarterfinals of Europe's top club competition, Marotta said that "This is thanks to the team and to Inzaghi, who has suffered a lot of unfair criticism."
"Now we head into the run-in of the season with three important goals left to achieve," he added.
Regarding the situation which saw a large number of Inter fans reportedly denied entry into the Estadio do Dragao despite holding tickets to the match, Marotta said that "First of all, I thank the fans who were present."
"Furthermore, I give my complete sympathy to those fans who were unable to enter the stadium," he continued.
Marotta explained that "Tomorrow we'll make an inquiry to UEFA to try and understand what happened, it's a serious matter that can't happen again, there were children and families left crying after the whole thing."
"That's one thing that's left a bitter aftertaste to this evening," he reflected.
And regarding the possibility of a derby against AC Milan in the next round of the Champions League, Marotta stated that "It would be exciting and emotional, but now we're just celebrating that we've gotten to a point where we haven't in the last twelve years."
"It's a highly prestigious objective that crowns the work that we've done," he reflected.
"Then we'll see what happens in the draw on Friday," Marotta concluded.