Inter Milan Coach Simone Inzaghi: "Players Brought Out Energy Even I Didn't Think They Had Vs Porto"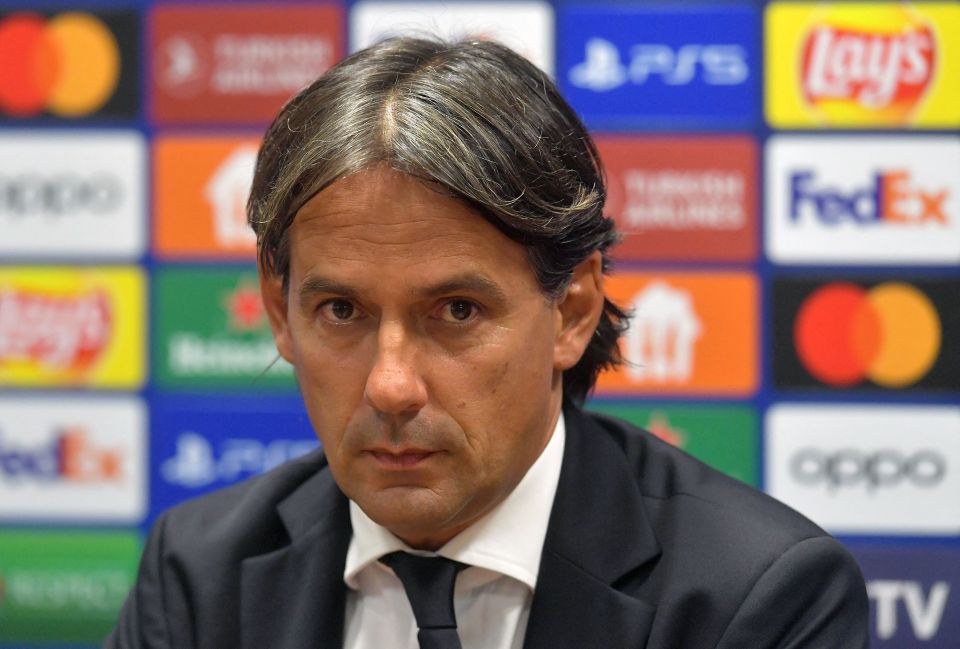 Inter head coach Simone Inzaghi feels that the players exceeded even his expectations in terms of the energy and intensity that they played with against Porto in yesterday evening's Champions League draw.
Speaking to InterTV after the match at the Estadio do Dragao, via FCInterNews, the coach gave his reaction and praised his team for the quality of their performance and the commitment that it took to see out the result until the final whistle.
A goalless draw was enough for Inter to progress to the quarterfinals of the Champions League given that they had gotten a 1-0 win in the first leg of their round of sixteen tie against Porto.
It was hardly an uneventful match, however, despite the scoreline, as things were balanced on a knife's edge for virtually the whole ninety minutes and really came to life in the long stoppage time period at the end.
However, the Nerazzurri players saw it through to the very end, and for his part Inzaghi was impressed with the energy that it took to put in such a defensive performance.
"I'm incredibly happy," Inzaghi said after the match, "the guys showed an energy that even I didn't think that they had."
"We were compact, we stayed united and were compact until the last quarter of an hour, including an injury time period that I thought was a bit excessive," he continued.
Asked if he feels that he's gotten some revenge on his critics with the result, Inzaghi replied that "I'll answer the same way I did on the eve of the match, I'm very happy with the work that my staff and I have done here."
"Credit also has to go to the guys for winning trophies for me, including trophies that this club had gone some time without winning," he continued.
"Now we'll turn our focus to the league, then there's also the Coppa Italia, we have a lot of matches ahead of us."
"We have to get a lot of players back fit and at their best in terms of energy, but this is a great evening that I want to enjoy with the guys," Inzaghi added.
Of possible quarterfinal opponents, Inzaghi said that "Any opponent we could get will be difficult, but we'll face them with the same intensity."
Asked if he felt that the team tried to score in the first half, Inzaghi said "Without question, Porto are a tough team to get at and have a great goalkeeper who they often rely on."
"We had some excellent chances that came from winning the ball high up, Barella and Lautaro had chances to score, in which case we wouldn't have had to suffer so much in the end," he noted.