Simone Inzaghi: "I've Won 3 Titles Here In 18 Months, Last 12 Years Inter Milan Won 1 Serie A Title Causing Some Financial Problems"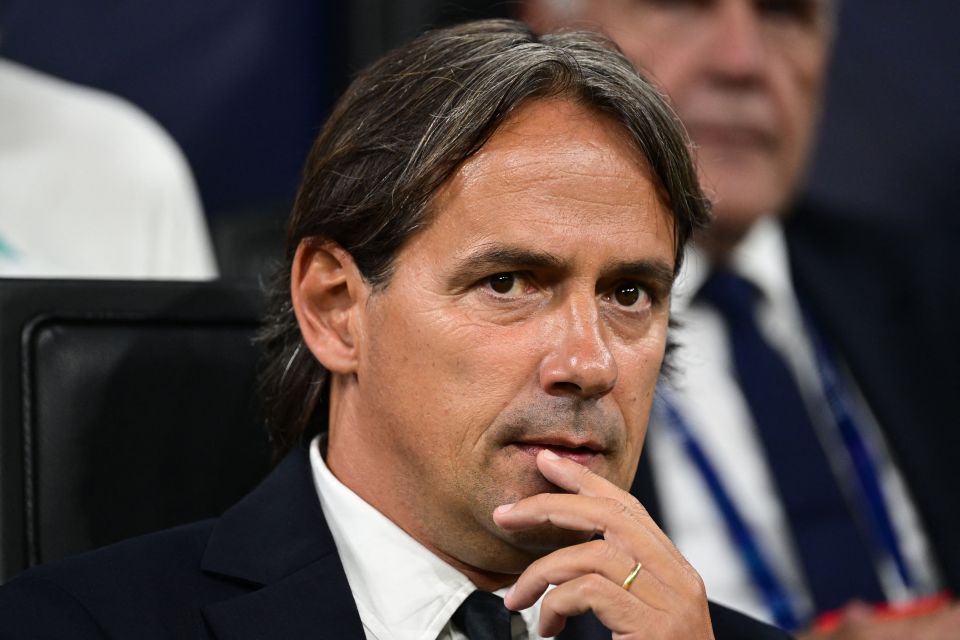 Inter head coach Simone Inzaghi feels that his team have suffered a lot of criticism over the past season and a half, but that they have always managed to prove themselves.
Speaking in a press conference after the Nerazzurri reached the quarterfinals of the Champions League by beating Porto, as reported by FCInterNews, the coach stressed that he and his players have won trophies and shown progress, and also suggested that the Serie A title that the team won before his arrival has caused financial issues.
Since Inzaghi took over as coach in the summer of 2021, Inter have shown something of a knack for proving themselves right when things have really started to get difficult for them.
Losses to the likes of Bologna and Spezia in Serie A in recent weeks have seen the pressure turned on yet again, but as the team has always done, they have managed to respond on the pitch.
As Inzaghi was keen to point out, his players have now won three trophies under his stewardship, whilst reaching the Champions League quarterfinals for the first time in more than a decade is another very bright spot for them to point to.
Asked if he feels that he has to respond to his critics, the coach said that "I don't have any desire for revenge, I said yesterday that it wasn't the right time to talk about these things, and I still think that now."
"I just know about the path that I've taken Inter on," he continued.
"In the last twelve years, Inter have won one Scudetto, which then caused some financial problems for the team," he continued.
"In the last eighteen months we've won three trophies, the Coppa Italia once and the Supercoppa Italiana twice," he added.
"I'll speak when I feel the time is right, I owe it to myself and my family."
Inzaghi noted that he is proud of "This group, all the guys that I have here."
"We've managed something historic that this team hasn't done for some time, and we did it against strong opposition who have caused us no shortage of problems," he went on.
"We're enjoying this evening, Inter needed it, the fans, and now we're thinking about the quarterfinals," the coach added.
"Eighteen months ago, I came in with the task of taking Inter back to the round of sixteen in this competition," Inzaghi noted.
"That's what they asked me for, and we've done a good job here, we've won trophies, there have been wins and then some losses have also happened," the 46-year-old said.
"But we're second in the league table, we've accomplished some great things and now we're in the Champions League quarterfinals, we're just enjoying this," the coach went on.
"We'll eventually turn our attention to preparing for the next round, these guys have shown that they're capable of anything," Inzaghi continued.
"We shouldn't forget that we're still second in the league table," he added.
"As far as the match is concerned, apart from the last quarter of an hour we didn't suffer too much," Inzaghi said.
"Some of our players had some physical difficulties, and some were not even able to leave the pitch," he noted.
"We played against a quality team, Italian sides have always lost here."
"Inter deserved to reach the next round, because we wanted it and we fought for it with everything we had," Inzaghi continued.
Of his team's attacking performance against Porto, the coach said that "Today we had a few dangerous situations where we could have made more of them, but I can't think complain too much."