Inter Milan Goalkeeper Andre Onana: "As A Child I Never Imagined I'd End Up An Inter Player"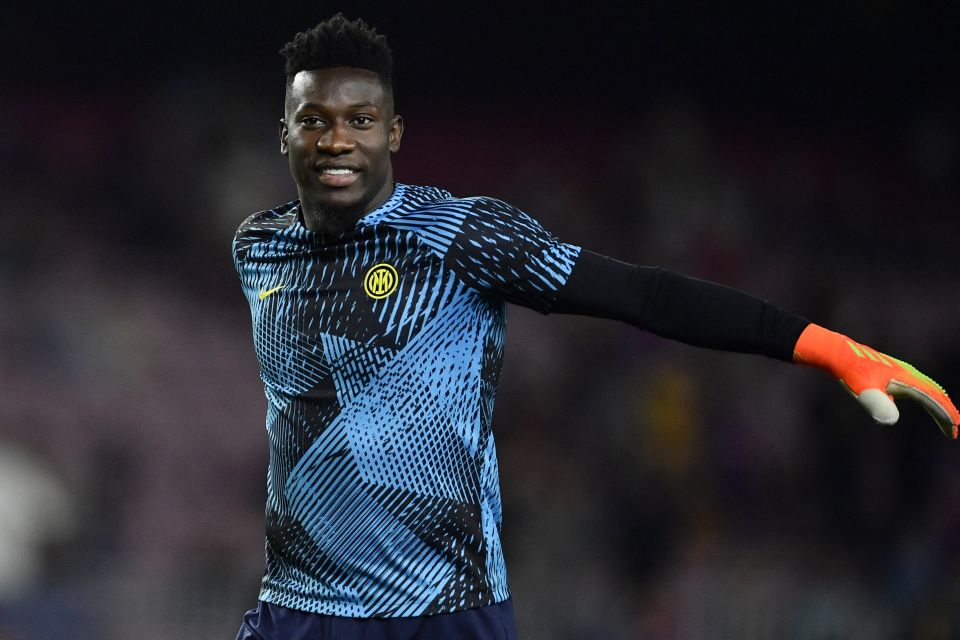 Inter goalkeeper Andre Onana feels that reaching the point where he's play for a club like the Nerazzurri is something special that he would have never anticipated growing up.
Speaking in the Footsteps series on InterTV, via FCInterNews, the 26-year-old looked back on his early years, and mused that he never would have imagined reaching the heights that he has in his playing career.
Onana has been highly-rated for a long time, having broken through quite young for a goalkeeper including an excellent spell at Ajax.
Since joining the Nerazzurri this season, the Cameroonian seems to have taken an even further step forward.
Whilst Onana did not begin the season as first-choice in goal, ever since he displaced captain Samir Handanovic from the role during the fall, the 26-year-old has not looked back as he's gone from strength to strength.
"As a child, I never would have imagined that I'd become an Inter player," the Cameroonian looked back.
"My dream began while I was playing football with my friends as a kid," he continued.
As for which former Inter player he'd like to have had as a roommate, Onana named "Julio Cesar, I could learn a lot from him."
And as for who he'd like as a teammate, the Cameroonian named "Materazzi, he has great character and personality."