Inter Milan Defender Francesco Acerbi: "Reaching Champions League Quarterfinals Gives Us Confidence, But We Can't DropthPoints In Serie A"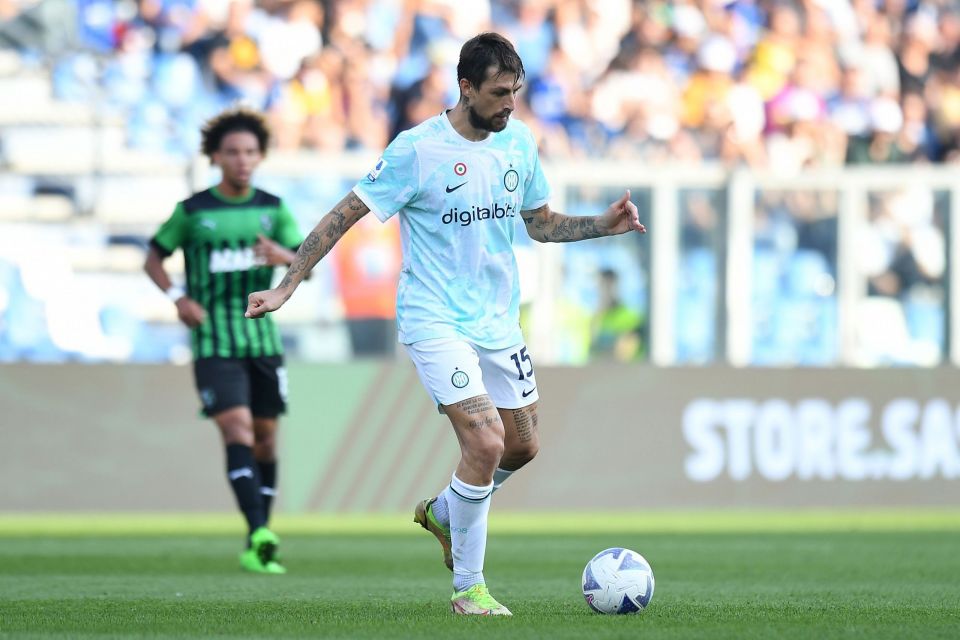 Inter defender Francesco Acerbi feels that the team can get a boost from reaching the Champions League quarterfinal stage, but that they must not become complacent because of it.
Speaking to InterTV prior to the Nerazzurri's Serie A match against Juventus, via FCInterNews, the 35-year-old stressed that Nerazzurri can't afford to drop points any longer, and that they must keep switched-on.
Inter have one more match to go before the team disperses for the international break, but it is one of the most important of their season, coming in the Derby d'Italia against Juventus.
The Nerazzurri will be hoping that they can build on the momentum established by booking their place in the Champions League quarterfinals, but well aware that they've already had their share of ups and downs throughout the season so far.
Acerbi gave the view that "Reaching the quarterfinals can give us a lot of confidence, but it can also become a trap because you end up spending a lot of energy on that competition."
"It shouldn't be an excuse, though," he added.
"Top teams have to be consistent, which we've managed to do in the Champions League but not in the league," Acerbi noted.
"Today we want to finish this cycle of matches in the best ways possible," he added.
"We can no longer afford to drop points in the league."
Of this evening's match against Juventus, Acerbi said that "We're two evenly-balanced teams who were both expected to fight for the league title."
"We know their quality as well as our own, we're playing in front of our fans, we'll try to do our best and keep balanced," the 35-year-old added.