Inter Milan Midfielder Hakan Calhanoglu: "Goal Against Barcelona In Champions League One Of The Most Important Of My Career"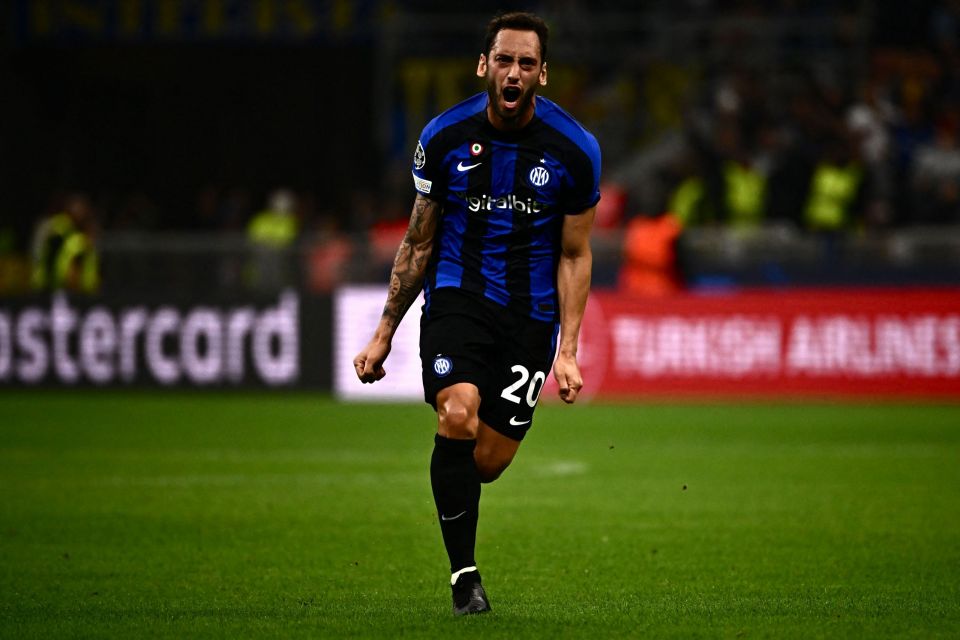 Inter midfielder Hakan Calhanoglu feels that his goal against Barcelona in the Champions League earlier this season was one of the most special moments of his career to date.
Speaking in the official matchday program for this evening's Serie A match against Juventus, the 29-year-old named that strike as a personal highlight, and also spoke about his happiness living in the city of Milan.
Calhanoglu has built on a strong first season in an Inter shirt by becoming even more integral to the Nerazzurri this campaign.
The Turkish international has not only found a new home in the deep-lying playmaker role where he has become more influential than ever, but he has also continued to show a certain knack for scoring important goals despite being further back on the pitch.
This season, none have been more significant than the former AC Milan and Bayer Leverkusen man's goal against Barcelona in the fall, the only goal in a 1-o win that proved to be vital in the Nerazzurri reaching the knockout rounds of the Champions League.
"There are a number of goals that have become very special to me, either due to their quality or to what they meant for the team, like the one I scored against Barcelona this season," Calhanoglu said.
"Another goal I won't forget is the one I scored for Hamburg against Dortmund, we were winning 2-0 in the 89th minute, I went for it from outside the box and it ended up being a brilliant goal," he added.
Of living in Milan, the 29-year-old said that "It's special, it's not a comparable to anywhere else in the world."