AC Milan Legend Gennaro Gattuso On Inter Milan Vs Juventus Hand Ball Incident: "As Long As There's No Trust In Referees There'll Always Be Controversy"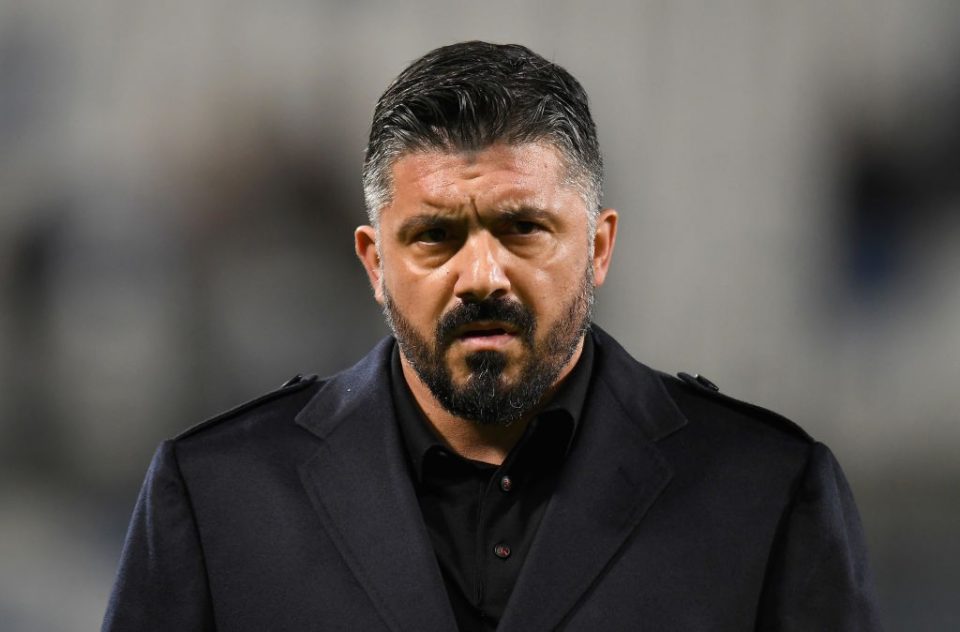 Legendary former AC Milan midfielder and former Rossoneri, Napoli, and Valencia coach Gennaro Gattuso feels that ultimately controversies like the one around Juventus's goal against Inter are inevitable as long as there's no trust in referees.
Speaking to Italian broadcaster Radio Uno RAI, via FCInterNews, Gattuso gave his thoughts on the handball decision that wasn't given as the Bianconeri were awarded the goal, suggesting that it is important to trust the judgment of the referees in these situations.
Inter coach Simone Inzaghi did not leave any doubt regarding his feelings after yesterday's loss to Juventus, arguing that the officials had gotten it completely wrong in not disallowing the Bianconeri's goal and that this was the decisive moment in the match.
This is hardly the first time that Inzaghi or any other Serie A coach has put the spotlight on what they see as bad officiating hurting their team.
From the perspective of Gattuso, this will be the case as long as the credibility and decision-making of referees is undermined.
"The referees told us that if the arm is raised then it's a foul, but if the arm is in a normal position there's no foul," the former player and current coach noted.
"You have to trust whoever is in the VAR booth and is having to make a decision," he added.
"You can watch it a hundred times and still not really understand whether it's a handball or not."
"Whoever decided on it is the one who has to make this decision," he added.
"But as long as there's no trust in the referees, there will always be controversies like this," Gattuso noted.